On Thursday, President Biden denounced lawmakers who are enacting laws banning child gender reassignment surgery nationwide as "hysterical" and "biased."
Biden made the comment after being asked by reporters about laws enacted to protect minors and their parents from irreversible changes to their bodies at a joint press conference with British Prime Minister Rishi Suakna. issued.
"As president, I ended the crackdown on transgender soldiers in the military, signed the Respect for Marriage Act, strengthened civil rights protections for all LGBT Americans, and advanced LGBT human rights around the world," Biden said. I'm proud of you," he said.
"But our struggle is not over yet because we are hysterical and I would like to argue that some prejudices are involved in everything that is happening across the country. This is an appeal to fear, a completely unjustified appeal, completely unjustified and ugly," he said.
Texas becomes latest state to ban puberty inhibitors and gender reassignment surgery for minors
He went on to call the bill "hateful" and "targets transgender children, terrorizes families and criminalizes doctors."
Biden then repeated a metaphor often used by Democrats to express that children collectively belong to the state, not to their parents.
"These are our children. They are our neighbors. It is cruel and insensitive. They are not someone else's children, they are all our children. Our children are our national It's the kite string that keeps our ambition high.It's very important how we act."Take care of everyone in this country," he said.
WATCH: Biden responds to bribery scandal with joke: 'Where's the money?'
He added that the new initiative was to be announced at a "Pride Day" event that was postponed because the smoke from the ongoing Canadian wildfires has adversely affected Washington, D.C.'s air quality.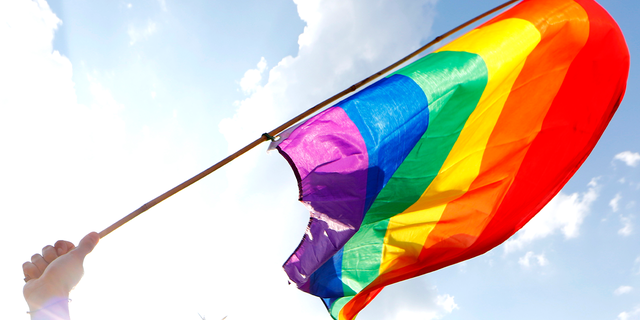 Biden said these efforts include strengthening "federal coordination to better protect physical safety, dedicated resources, pride celebrations, marches, community centers, healthcare providers and small businesses." said.
He said the administration would also address what he called "civil rights violations," including "book bans" that he claimed "make it difficult for children to learn."
Biden vetoes bill to cancel $400 billion student loan benefits, vows 'never withdraw'
"We're also working on mental health and other services," Biden said. "We're increasing mental health resources and funding to help families support their children. We are taking action and taking steps to end LGBTQ homelessness."
"Congress must pass an equality act and send it to my desk. LGBTQ Americans, especially children, you are loved and heard, and this administration We are rooting for them, and I think so.
CLICK HERE TO GET THE FOX NEWS APP
Earlier this week, Republican Texas Governor Greg Abbott signed a similar bill last week, making Missouri the latest state to ban the gender discrimination of minors. At least 20 states now have laws restricting or banning gender-affirming medical care for transgender minors.