Gov. Gavin Newsom on Sunday called on legislators to take action on a 2024 ballot to fund a significant expansion of housing and treatment for residents struggling with mental illness and addiction.
The governor was expected to provide more details at a Sunday afternoon press conference in San Diego.
The governor's request seeks authorized funds to build residential facilities that can house and receive care for more than 10,000 people annually.
Tent camps popped up on sidewalks and under highway overpasses across California. People with obvious mental health problems have become a familiar sight for residents.
government. Newsom Roasted for Plan to Build Tiny Homes for Homeless: 'He Ruined California'
The initiative will be funded in part by the construction of "campus-style" facilities and general debt bonds that will be used to build small-scale housing and long-term residential environments, according to Newsom's office.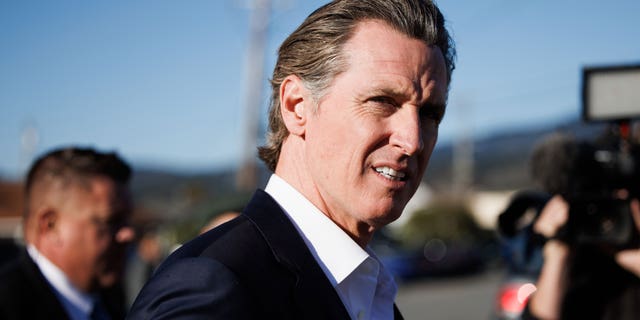 Senator Susan Talamantes Eggman (D-Stockton) will introduce measures that will also set aside funding to house more than 10,000 homeless veterans statewide, according to a statement.
The announcement from Newsom comes as the governor concludes his four-day tour of the state, highlighting his key policy goals in place of traditional state speeches.
CLICK HERE TO GET THE FOX NEWS APP
Last week, Newsom announced plans to spend about $30 million to build 1,200 tiny homes statewide to help homeless people. The house can be assembled quickly and is a fraction of what it would cost to build a permanent home. A federal court has ruled that cities cannot clear homeless encampments if there are no shelter beds available.
The Associated Press contributed to this report.