The San Francisco 49ers performed well in their home opener against the New York Giants, winning 30-12 on Thursday Night Football to remain undefeated on the season.
The 49ers used their outstanding run game to attack a Giants defense that allowed an average of 138.5 yards in two games. And, of course, leading that charge was Christian McCaffrey, who gained 85 yards on the ground and 34 through the air.
But the Giants' front seven needed to focus on the run game, giving Deebo Samuel the one-on-one matchup that head coach Kyle Shanahan loves. Samuel had 12 targets and caught six of them for 129 yards. That included a 27-yard touchdown that put a damper on the Giants' hopes of a comeback in the fourth quarter.
CLICK HERE FOR MORE SPORTS COVERAGE ON FOXNEWS.COM
49ers quarterback Brock Purdy was a little slow in this game, but started to heat up as he quickly got the ball out of his hands and found playmakers in Samuel, McCaffrey and tight end George Kittle (9 times for 90 yards). 7 times caught) target).
Purdy completed 25 of 37 for 310 yards and two touchdowns.
Giants' Saquon Barkley says he suffers from ankle sprain: Report
The game started with long drives by both teams, but solid defense led to a field goal to make it 3-3. Rookie receiver Ronnie Bell, who was playing in place of the injured Brandon Aiyuk, ultimately scored his first career touchdown on an out-of-bounds 9-yard route that required a toe tap to stay in bounds. , on the Niners' third drive of the game. zone.
Bell performed well in the game without Aiyuk, catching two balls for 24 yards, including a wacky chipped ball from Giants corner Adoree' Jackson that he chased through the air for a knockdown. He stole it and got a first down.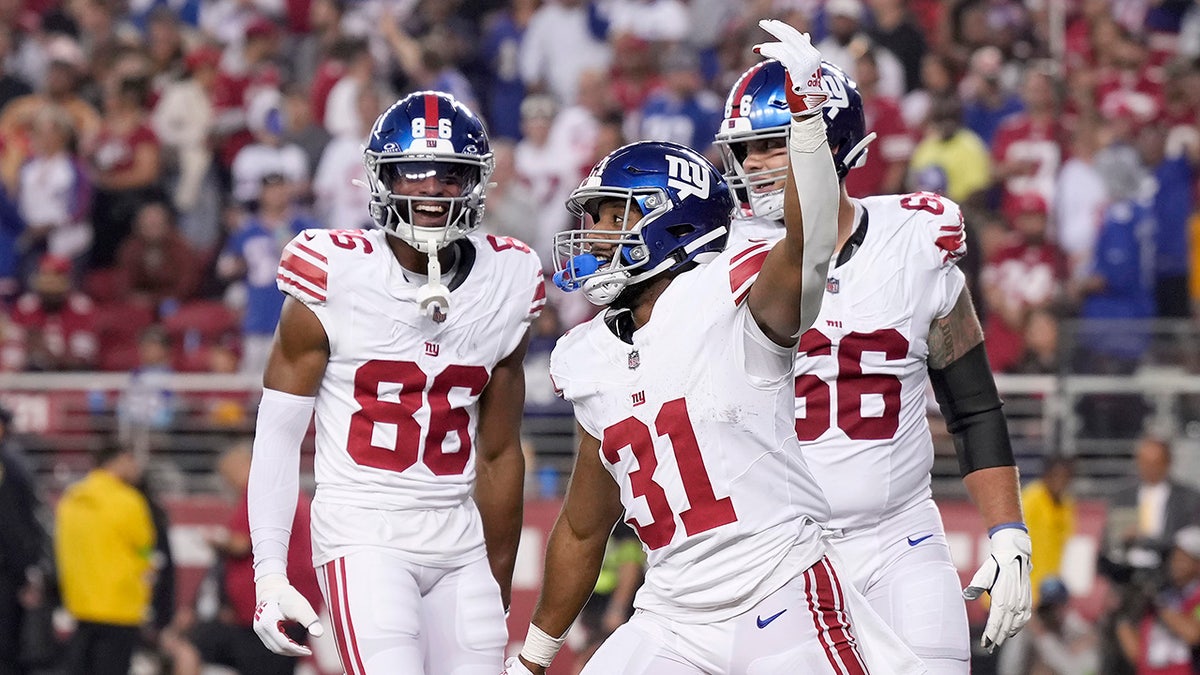 On the New York sideline was Saquon Barkley, who suffered a high ankle sprain Sunday against the Arizona Cardinals and was unable to endure the pain in a short week. With no threat in the run game, the 49ers were able to tee off with an already shaky offensive line before left tackle Andrew Thomas was ruled out.
Quarterback Daniel Jones was under pressure thanks to the pressure created by San Fran's front seven, which included Nick Bosa, Dre Greenlaw and Javon Hargrave. He completed 22 of 32 for 137 yards, zero touchdowns, and one interception.
The Giants' only touchdown of the game came from San Fran's 37-yard line thanks to a forced punt due to a penalty for a fair catch by rookie returner Eric Gray. Matt Breida, who replaced the injured Barkley, scored on an 8-yard run two plays later.
But that's all the Giants could muster in this game.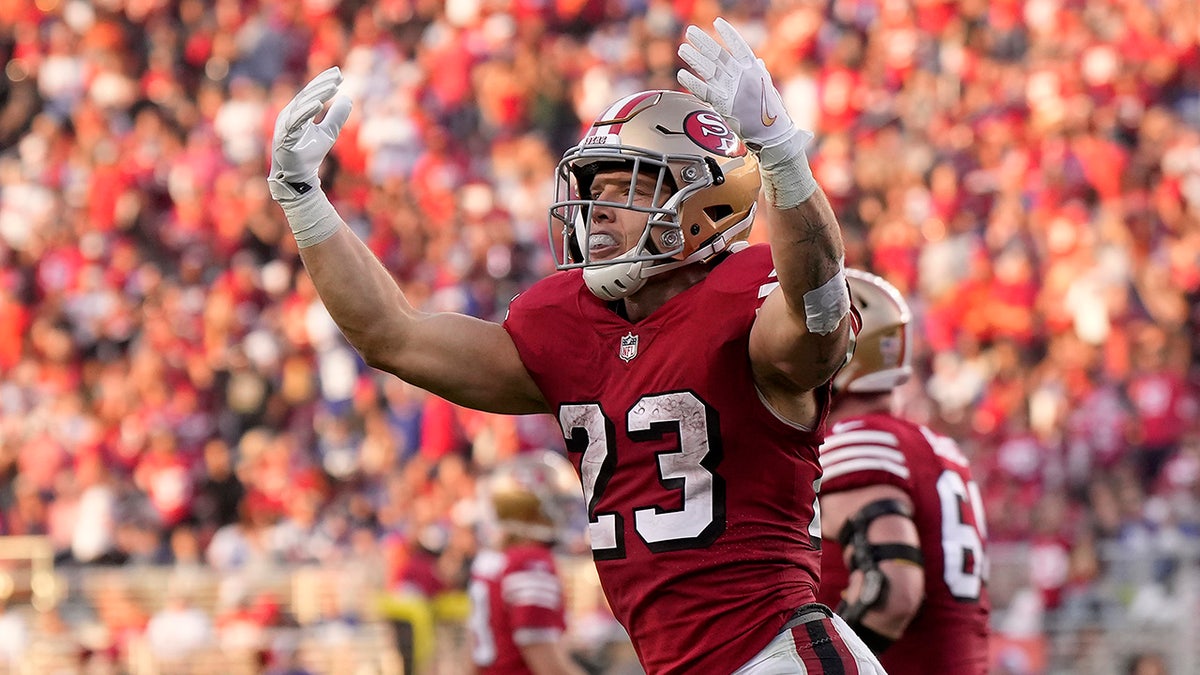 Jones tried to close the gap late in the game when Samuel's touchdown made the game 30-12, but the ball hit tight end Darren Waller's hand and was intercepted by Talanoa Hufanga, clinching the victory. .
CLICK HERE TO GET THE FOX NEWS APP
The 49ers will look to keep the Cardinals' winning streak going next weekend, while the Giants will look to get back on track against the Seattle Seahawks on Monday Night Football.