As Memorial Day approaches, past and present military families are left to think of their loved ones.
But one U.S. nonprofit thinks of U.S. military families 365 days a year, especially during the darkest hours.
Fisher House Foundation, The Rockville, Maryland-based company is on a mission to care for the loved ones of service members who have been injured or died in active service by providing free accommodations across the United States.
Marine veteran who lost leg in Afghanistan says nonprofit saved him
Ken Fisher, chairman and CEO of the Fisher House Foundation, said in an interview with Fox News Digital that the network is made up of 94 Fisher Houses and will reach 100 within the next year. He said, "We are growing further."
Fisher House was founded in 1990 by Ken Fisher's uncle, Zachary Fisher, to meet the "very basic but underestimated need" of a military family member to find housing while their injured loved ones received treatment. It started with the realization that there is
"Some people were sleeping in their cars," he said. "People would come into hospital lobbies, put their bags down and run upstairs without thinking about what would happen next."
"It's a very simple mission, but a very important one."
Fisher, who is based in New York City, told how his uncle used his background as a developer to build the first Fisher House in Bethesda, Maryland.
"It's a very simple story and a simple mission," he said. "But it's a very important mission."
Fisher said that since its inception, the foundation has sought to "meet the growing need" by continuing to provide state-of-the-art "comfort-at-home" stays for as long as the length of stay has been set.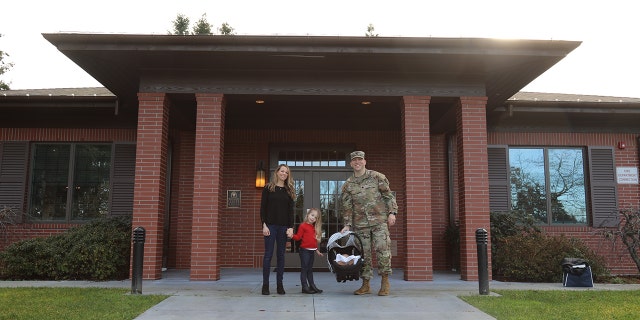 The foundation has served approximately 455,000 guest families nationwide and saved approximately $500 million in travel and lodging costs. Fisher said the foundation has so far provided him with more than 12 million days of free accommodation.
Describing how Fisher House accommodates the family during the "worst possible times" in their lives, he said its goal is to provide not only a place to rest your head, but also a support system. .
U.S. Navy and New York State Florida Collaborate on Hudson River Dive Training on USS Intrepid: 'Protect Life and Property'
"When families come here, they can't believe they're living in an environment like this," Fisher said. "They expect a very cold hotel-like environment."
"They are being hugged by other families staying there," he continued. "In other words, each house becomes its own community, [which] We have a support system in place. And this support system is the beginning of family healing. "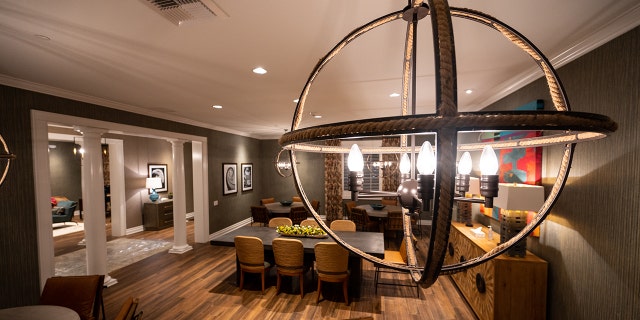 Fischer elaborated that while family members have the option to keep their doors closed and have privacy as they would at a hotel, they are also welcome to seek interaction with other members of Congress.
"They can come down and sit in the common area, which is the lifeblood of the home, and sit and relax with other family members," he said.
"This support system is the beginning of family healing."
"Each house became one big family," Fisher added. "And when [families] Upon walking out, they soon found themselves blessed by the fact that other families had received and cared for them. "
New Jersey man crosses US to raise nearly $100,000 for homeless veteran: 'Respect and respect'
Fisher said these efforts are meant to keep the American spirit alive, and are also a way to provide advanced care to military personnel in a way that hasn't existed in the past.
"Vietnam veterans are among our biggest supporters and we can still stand by them," he said. "On the other hand, during the Vietnam War, we obviously weren't there."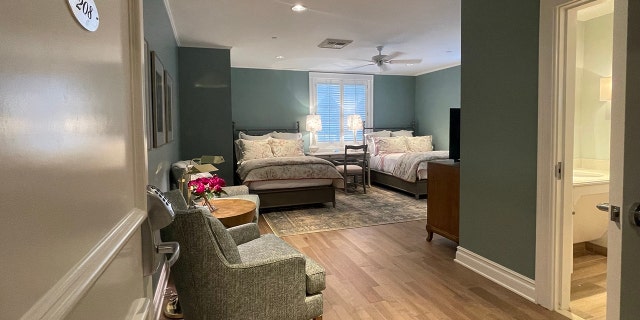 "The American public, especially after 9/11, has embraced the Fisher House in ways no one has ever thought possible," Fisher continued.
"However, as the military-civilian divide began to widen, one of our missions was to bring the plight of military families to light and close the divide."
WWII Navajo Code Talker Turns 106: How Marines' Specialized Language Changed Military Capabilities
He stressed that military families "have made sacrifices and taken a toll" on them, too, incomprehensible to the average American.
"Men and women in uniform have families behind them," Fisher said.
The Fisher House family speaks out
The gold star's mother, Toni Gross, was particularly affected by the Fisher House Foundation after her son, Corporal Frank Gross, was killed while deployed to Afghanistan in 2011.
(Gold Star Family is I lost a loved one during my military service. )
Gross, who lives in Tampa Bay, Fla., told Fox News Digital in an interview how her only son followed the family's military tradition and enlisted in the Army in 2010. Prior to his deployment, he was stationed at Fort Hood, Texas.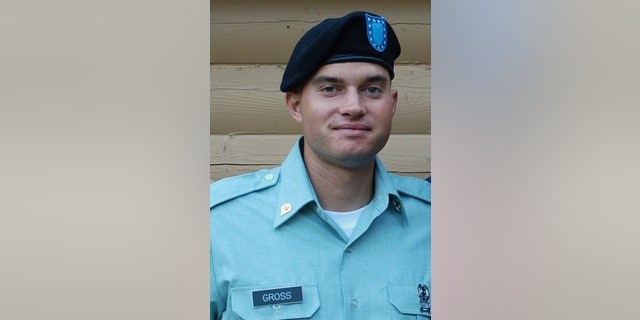 On July 16, 2011, Frank Gross boarded a vehicle with several fellow soldiers to recover a malfunctioning mine clearing vehicle on the southeastern border of Afghanistan.
The driver changed course to avoid what appeared to be a landmine in front of him, but instead was hit by an IED (improvised explosive device). Toni Gross said her son was the only victim in the incident.
Patriots Remember: Military Mother Honors Son Who Died in National Guard Helicopter Crash With New Book
The Gross family was invited to attend the dignified transfer of Frank Gross to Dover Air Force Base in Dover, Delaware, where he was escorted to the Fisher House for War Victims.
"I had never heard of Fisher House before. I had no idea," she said.
"We went through the door and it was [looked like] Beautiful five star mansion resort. "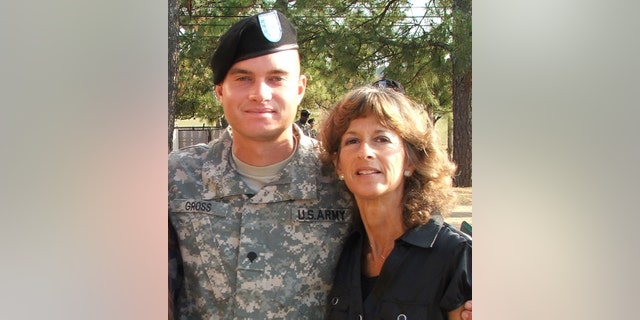 Gross said she and her family received "immediate" assistance from military personnel and considered the home a "safe place".
"That's where we stayed while we waited for Frank's flag-covered coffin to come back from Afghanistan," she said. "It was so much better than staying in a hotel… It was a safe place, a quiet environment, a place where my family could mourn in a comfortable and peaceful environment."
National nonprofit reaches $300 million in benefits for military wounded in battle
The Gold Star's mother said she liked the Fisher House's many amenities, including a fully stocked kitchen, an entertainment room with a TV and a "beautifully appointed" bedroom.
Fisher House extended the invitation to Toni Gros's sister and brother-in-law so they could all go through their grief and embark on the healing process together as a family.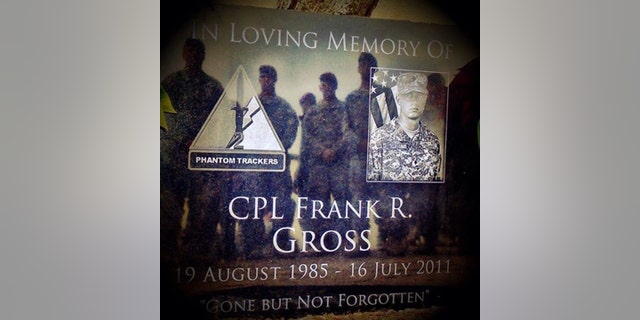 "You don't just stay at the Fisher House," she said. "This is where friendships grow and healing begins…a place of solace."
The Fisher House Foundation made such an impact on Gross that she decided to volunteer herself.
She has served at the local Fisher House at James A. Haley Veterans Hospital in Tampa, Florida for the last ten years.
The Gold Star family loves America 'passionately': Lessons learned from the nonprofit's anniversary trip
Gross considered her service to be "good medicine" to help himself heal.
"Being able to serve with pride at The Fisher House is part of my healing journey," she said. "I can never repay what Fisherhouse has done for me personally."
Meaning of Memorial Day
Fischer said the Fisher House Foundation was the first Gold Star family to offer a place to stay while repatriating their deceased loved ones.
"As we mark Memorial Day, it is very important to us to remember the sacrifices made by the 3,700 families who passed through Dover, or the 3,700 families who did not pass through Dover and lost loved ones in battle. It's important, stay in your uniform," he said.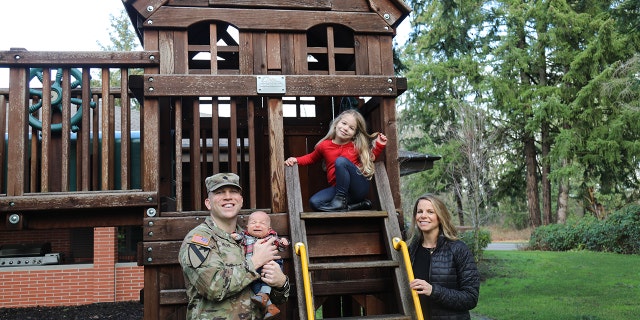 Mr. Fisher said he sees Memorial Day as "one of America's holy days," rather than just a day to go to the beach and have barbecues.
"This underscores the need for us to remember the sacrifices made not only by those in uniform but also by their families," he said.
Click here to sign up for our lifestyle newsletter
Gross emphasized how Memorial Day can be a "challenging day," especially for Gold Star families.
"Since I was handed the folded flag, Memorial Day took on a different meaning for me," she said. "It will never be the same."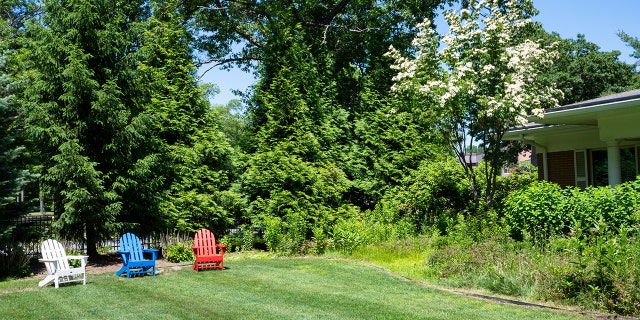 "This is a difficult time for the families of the war dead, but we are grateful for how our country has embraced military families," Gross added.
As Fisher said, "We really need to take the time to remember what has been done for our freedom. It's that simple."
CLICK HERE TO GET THE FOX NEWS APP
For more information on how to get involved with the Fisherhouse Foundation, please visit fisherhouse.org.