For the Miami Heat mascot Bernie, what should have been fun has taken a serious turn.
The man was reportedly hospitalized and given painkillers after being punched by UFC star Conor McGregor.
of 34 year old southpaw I was courtside for the game.
At halftime, he announced that his TIDL Sport body spray had become the team's official sponsor.
CLICK HERE FOR MORE SPORTS COVERAGE AT FOXNEWS.COM
After the announcement, the mascot appeared on court wearing gold boxing gloves.
McGregor landed a mighty left hook, knocking Mascot to the floor and punching him while he was down.
Bernie was then dragged off the court by members of the Heat's in-game entertainment crew.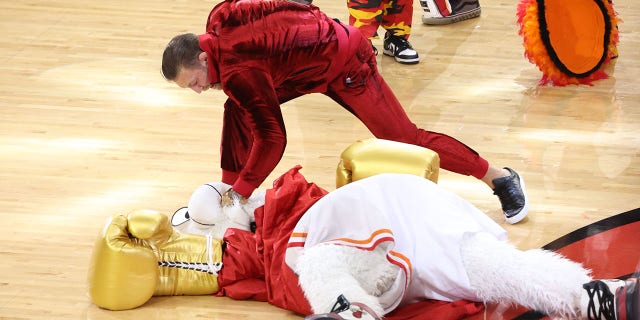 WNBA star Britney Greiner returns to her hometown of Texas for the first time since being detained in Russia
Little did McGregor know he actually did the damage, reports The Athletic.
The man has since been discharged from the hospital.
McGregor was booed by the Miami crowd even before the punch happened, so this won't do him any favors if he's in South Beach any time soon.
McGregor is set to return to the Octagon later this year to face Michael Chandler. McGregor hasn't fought since breaking his leg against Dustin Poirier.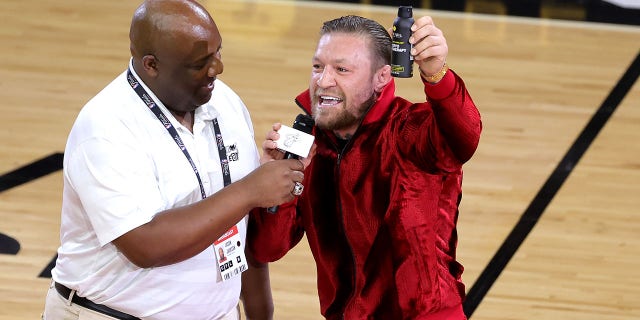 CLICK HERE TO GET THE FOX NEWS APP
The Heat lost 108-95 in Game 4 and are trailing 3-1 in the NBA Finals against the Denver Nuggets.