A 13-foot alligator was killed by Florida authorities Friday after an alligator was seen carrying human remains.
The Pinellas County Sheriff's Office said Friday that officers were dispatched to the area of ​​North 134th Street and 121st Street in Ridgecrest, Florida, after receiving a report of a body found in a ditch. fox 13.
The alligator was "humanely killed" with assistance from the Florida Fish and Wildlife Conservation Commission. Blood was seen near the crocodile.
Witnesses told Spectrum Bay News 9 they saw a dead body inside the alligator's mouth.
'Fentanyl nexus': Portland police motorcycle unit faces 'explosion' of open drug use
"I started recording because I could see there was a dead body in his mouth," Jamarcus Bullard said. "I went to the fire department and reported it."
"I found out that there was a dead body in the mouth…"
Terry Williams, who was in the area at the time of the incident, said he was shocked to see the crocodile.
Squatters wearing owner's clothes raid luxury beach house's refrigerator: police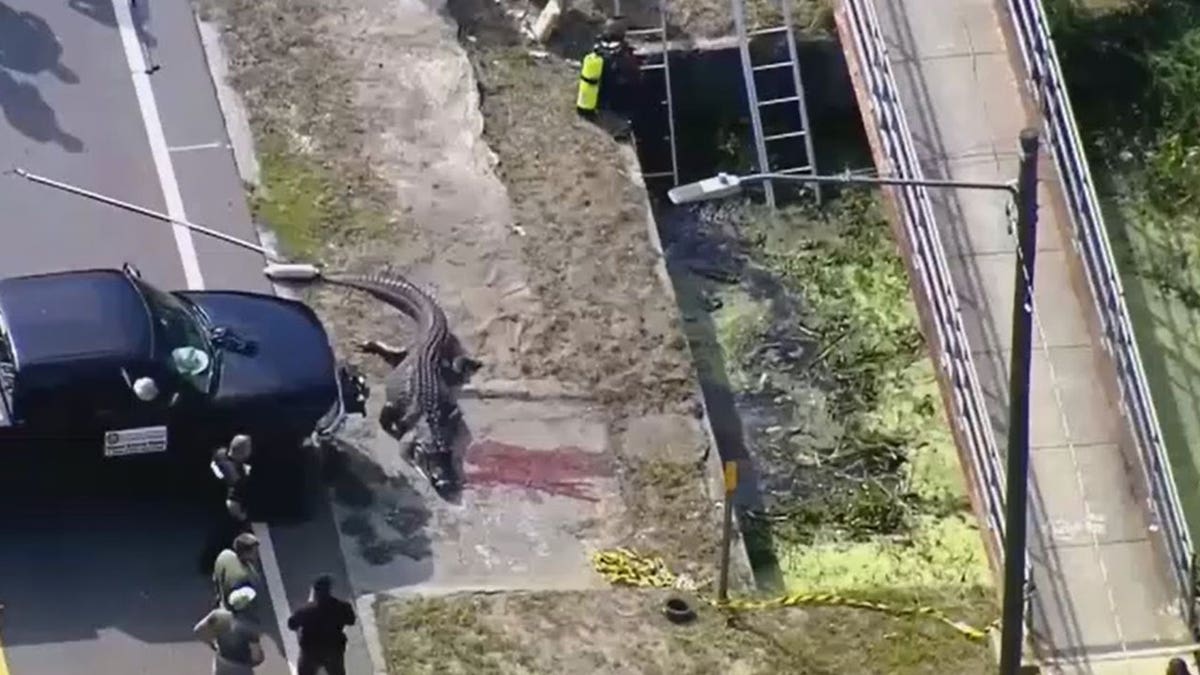 "I never thought there would be alligators in this area," Williams said. "Sure, I know there's a lake across the street, and I know about the lake in Taylor Park, but it's not in this neighborhood. No, I never thought of that."
CLICK HERE TO GET THE FOX NEWS APP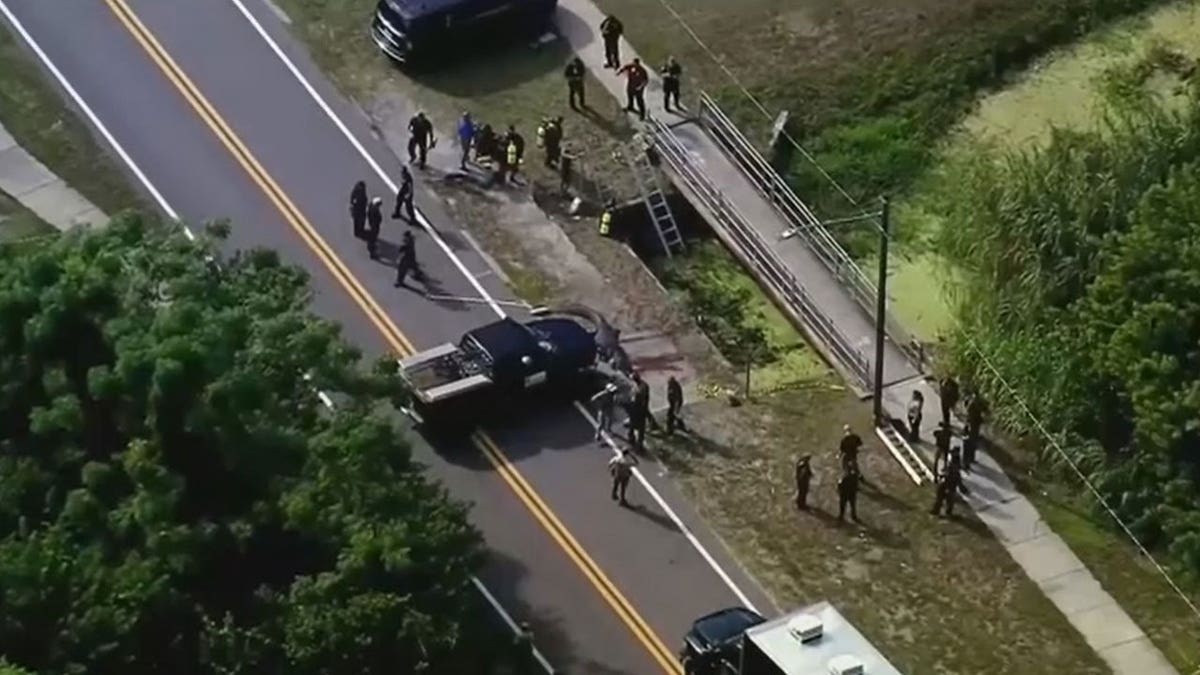 The sheriff's office has not released any additional information about the incident.