Georgia Secretary of State Brad Ravensperger on Saturday thanked the Russian government for including him on the list of hundreds of Americans banned from entering Russia for spreading "Russophobia."
In a statement, Raffensperger said he was grateful for Russia's decision to ban him from entering the country.
"I deserved to be on this list and I'm grateful they thought of me," he said.
A list released by the Russian Foreign Ministry on Friday contains the names of 500 Americans who are no longer allowed to visit Russia. Ravensperger, former President Barack Obama, late-night host Stephen Colbert, Republican Senator J.D. Vance, Katie Britt, Eric Schmidt, and former Ambassador to Russia John The list included Teft and John Huntsman, as well as 45 members of the US House of Representatives.
Obama Colbert joins 500 Americans banned from Russia
"Until now I didn't know about my anti-Russian activism, but I accept Russia's ruling, which speaks for itself in its commitment to truth, justice and the rule of law," Ravensperger said. "I understand that my commitment to free, fair and accurate elections, my tendency to speak the truth to those in power, and my strong stance on war crimes can hurt President Putin's feelings. Accept that it's not a cup of tea."
Raffensperger said he had no intention of visiting Russia anyway.
The Russian list was created in response to new sanctions issued by the US during the war between Russia and Ukraine. Sanctions include increased restrictions on individuals and companies involved in the war effort.
US Joins Ukrainian President Volodymyr Zelensky's 'Fighter Coalition'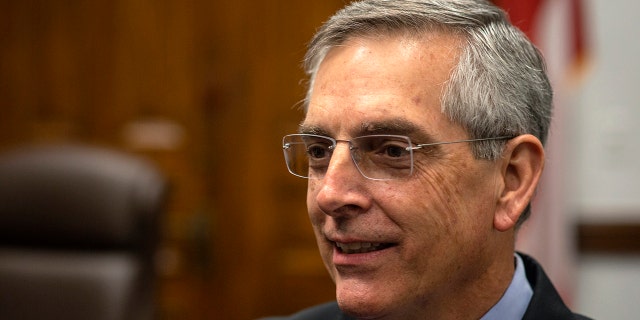 CLICK HERE TO GET THE FOX NEWS APP
The list includes Americans who spread "Russophobia" and supplied arms to Ukraine, as well as officials "directly involved in the persecution of dissidents following the so-called 'capitol raids'." said that
"Good luck," said Alabama Senator Britt in a tweet after learning of the Russian travel ban. [Russian President Vladimir Putin's] He has a heart, but he doesn't have one. "