The New York Giants pulled off a miraculous come-from-behind victory over the Arizona Cardinals, but their road to victory came at a cost.
During the team's winning shot, which was led by Graham Gano's field goal to give them a 31-28 victory, star running back Saquon Barkley injured his ankle and limped to the sideline.
After undergoing an MRI, the Giants learned Barkley suffered a "normal" ankle sprain that will keep him sidelined for three weeks, according to ESPN.
CLICK HERE FOR MORE SPORTS COVERAGE ON FOXNEWS.COM
The Giants' next three games will be against the San Francisco 49ers, Seattle Seahawks and Miami Dolphins on this week's Thursday Night Football. All three opponents are expected to be in the playoffs in 2023, making the loss to Barkley that much more painful for Big Blue.
There's no arguing that the Giants are worse off when Barkley is off the field, as his versatility as one of the NFL's elite running backs is a headache for defenses every week. Barkley scored two points, one rushing and one receiving, in the Giants' second-half comeback on Sunday.
However, New York got off to an inauspicious start despite having one win and one loss. The Cardinals, considered by many to have one of the worst rosters in the NFL this season, entered the first half with a 20-0 lead. The Giants haven't scored a point in six quarters since their 40-0 loss to the Dallas Cowboys in Week 1.
Giants overcame 21-point difference to overwhelm Cardinals, snapping losing streak
Even before Barkley's injury, facing future opponents will be a challenge. Therefore, effective play calling and players stepping up are key to ensuring that a team's record doesn't get out of hand.
Barkley made headlines this offseason for being one of the NFL's top running backs and failing to find common ground with a team for a long-term extension as the market for his position plummeted.
One reason for this was that running backs are more likely to get injured than other positions in the league, giving them a longer lifespan.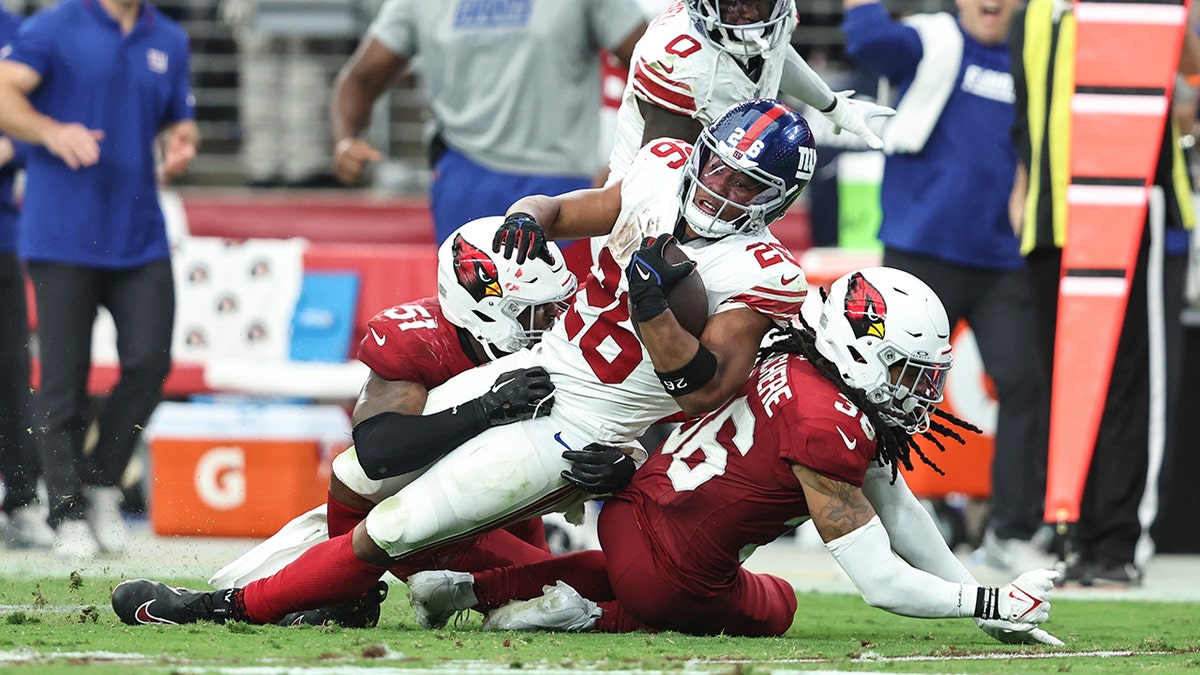 Barkley has dealt with injuries throughout his rookie contract, including a torn ACL suffered in Week 2 against the Chicago Bears in 2020. Barkley took time to get back to his form, and his ankle sprain hampered his progress in 2021. He experienced pain throughout the season, which hurt his production.
That being said, there is also a glimmer of hope that comes from the "ordinary" comments in ESPN's coverage. High ankle sprains are much more difficult to recover from than regular sprains.
Barkley can attest to that after dealing with a high ankle sprain during the 2021 campaign. Perhaps when Barkley finally returns this year, he won't suffer from the after-effects of his sprain.
If the three-week schedule is filled, Barkley will return for another tough game on the schedule as the Giants head to Buffalo to take on the Bills in Week 6 on "Sunday Night Football."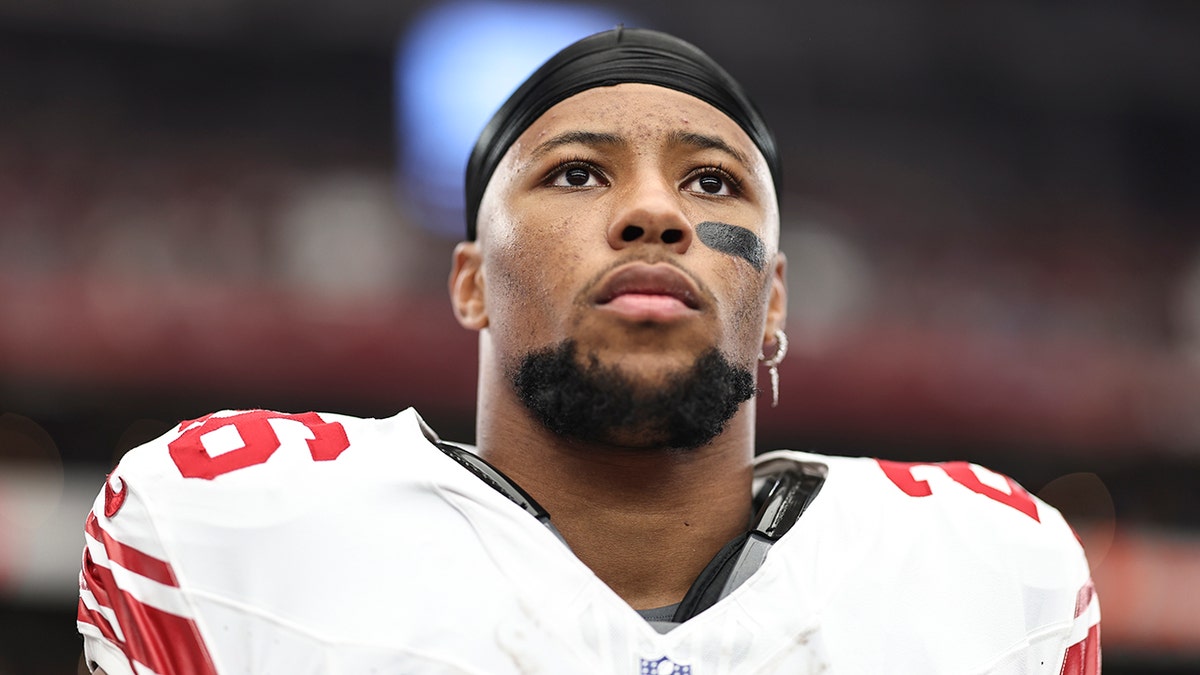 CLICK HERE TO GET THE FOX NEWS APP
In two games this season, Barkley has totaled 114 rushing yards on 29 carries and 41 yards on nine receptions.