Four-time NFL MVP Aaron Rodgers' first regular-season start with the New York Jets was cut short after he tore his Achilles tendon in Week 1.
The star quarterback subsequently underwent surgery and began rehabilitation.
"It's like a dark lair in reverse," Rogers joked during an appearance on "The Pat McAfee Show" on Friday. "There's always nothing around me except light."
CLICK HERE FOR MORE SPORTS COVERAGE ON FOXNEWS.COM
Rodgers was injured on the fourth snap of a game against the Buffalo Bills on September 11.
Last week, Rodgers appeared regularly on the show and said he uses doubters as a source of motivation.
Aaron Rodgers reveals hilarious message of love to Packers' Jordan after Green Bay Beat Bears
This injury led to debate about whether Rodgers would retire. On Friday, he again indicated his intention to continue playing. Recent reports have even surfaced suggesting that the star quarterback could return later this season due to a special procedure performed by doctors.
"I don't want to get caught up in the timeline," Rogers said. "Honestly, I want to be healthy mentally and physically, but I'm going to do everything I can in terms of rehabilitation to be ready to play football again someday. That's the goal. I mean, obviously, when this happened, there were a lot of thoughts like, "Is this the end? Is it the end if I pay the money?"
"I don't feel like I am. So I'm going to put myself in a position to play again and see when that happens."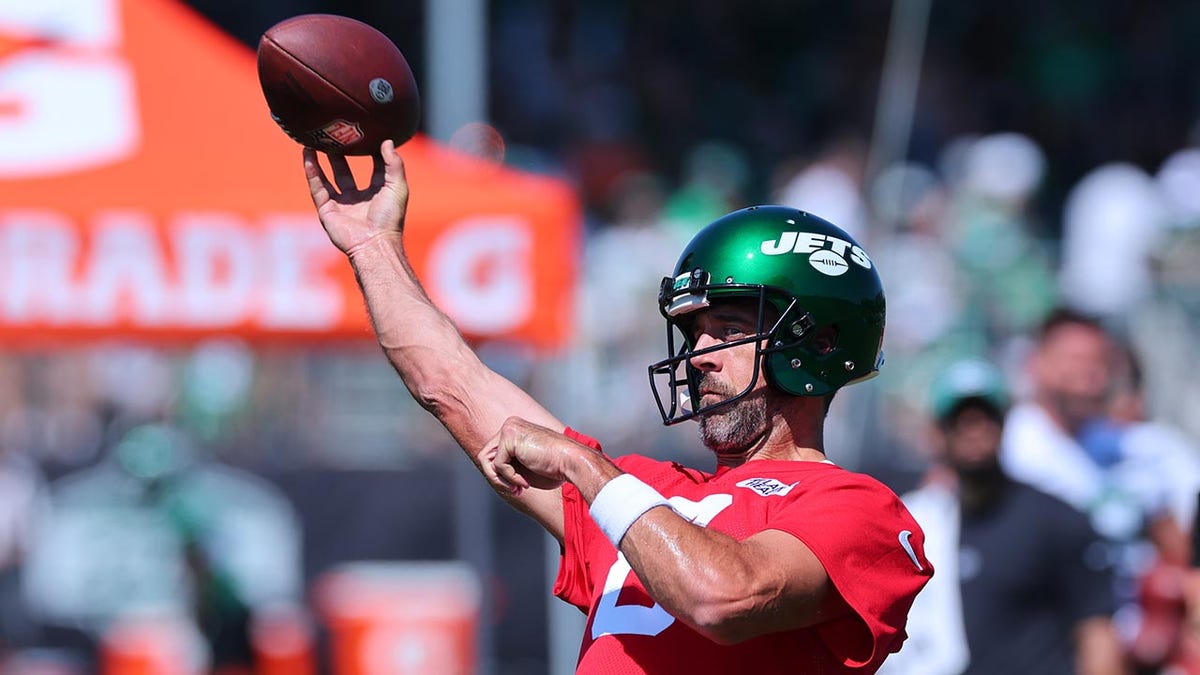 Rodgers said he imagined running out of the stadium tunnel "to do exactly what I love."
The Jets struggled in their first full game without Rodgers, losing by 20 points to the Dallas Cowboys last Sunday.
"It's been tough," Rodgers said on a video call during a rehabilitation session. "It's hard not being with the players every day, even when they're checking in and hearing from coaches and other people. It's great, but it's disappointing not being able to go to the games. Yes, I've been working hard on my rehabilitation, but that's it. I'm looking forward to being back in Jersey someday."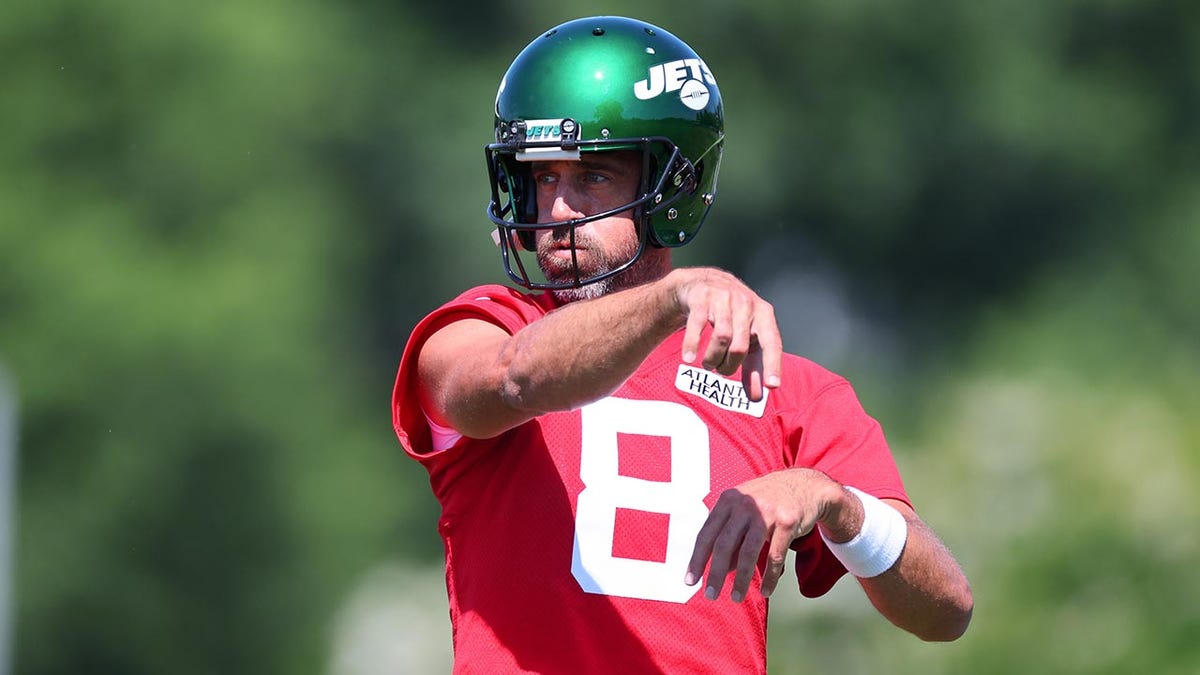 Earlier Friday, Jets coach Robert Saleh said the team expects Rodgers to return to the team.
"Well, I'd like to be able to walk," Rogers said. "So I'll definitely be back in Jersey when I can walk again. I'd love to see everyone."
CLICK HERE TO GET THE FOX NEWS APP
Rogers is undergoing the first stages of recovery at his home in California.
"They're well taken care of," Rogers said. "I usually like taking care of people. This time, I'm trying to sit back, accept it, and find joy in the process. That said, it's hard. It's not easy."
The Associated Press contributed to this report.