Tragedy struck during Saturday's NCAA Baseball Super-Regionals, and ESPN announced the death of a longtime producer who worked for the company for more than a decade.
Kyle Brown, 42, was scheduled to play in Saturday's NCAA Tournament game between Wake Forest and Alabama. ESPN made the announcement around noon ET.
CLICK HERE FOR MORE SPORTS COVERAGE AT FOXNEWS.COM
"My beloved ESPN Director Kyle Brown passed away tragically Saturday morning in an emergency at the NCAA Baseball Super Regional in Winston-Salem, N.C. Kyle, who worked for ESPN for 16 years, said to me, A deeply respected member of our production team, he was a two-time Sports Emmy winner, working across sports ranging from baseball, basketball, "Monday Night Football" to college football. We have an excellent track record.
"Kyle, a former Ohio State pitcher, cherished the opportunity to have a career in sports. ESPN's family, including his wife, Megan, and four children, Makayla, 14, are proud of him. We send our deepest condolences to the loved ones and extend our full support to Carson, 11, Camden, 9, and Madin, 6, and their new dog. "
Details about Mr. Brown's death were not immediately disclosed.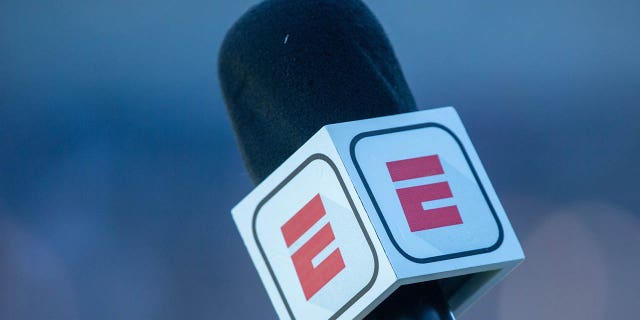 Colleagues at ESPN shared their condolences on Twitter.
Oregon Makes Historic Comeback in College Baseball Super-Regionals
CLICK HERE TO GET THE FOX NEWS APP
On Sunday, ESPN's Chris Budden hosted a tribute to Brown on air.