US Senator Joe Manchin, DW.V., led a bipartisan delegation to Ukraine and Poland on Wednesday, bringing in country music star Brad Paisley.
According to Manchin's office, the delegation consisted of Senators Lisa Markowski (R-Alaska) and Mark Kelly (D-Ariz).
The group discussed several topics with Ukrainian President Volodymyr Zelensky and other Ukrainian leaders, including the country's energy security, military preparedness, foreign aid accountability, and the reconstruction of Ukraine.
Paisley participated in the delegation's trip as an ambassador for UNITED24, a Ukrainian initiative to raise funds for the war effort against Russia.
Pentagon says leak of 'highly classified material' is being evaluated by an interagency team
Manchin issued a statement that ending Russia's war on Ukraine must be a top priority.
"The people of Ukraine continue to show unimaginable courage in the face of Vladimir Putin's unjust war. It was an honor to learn firsthand about the challenges facing us, and it was a journey with West Virginia native Brad Paisley, UNITED24 ambassador, to watch his performance truly lift the spirits of all in attendance. I am happy to have witnessed it," Manchin said. "The level of patriotism, professionalism and perseverance of the Ukrainian people is inspiring.
"After this visit, I am even more convinced that I have been defeated. [Russian President] Ending the merciless war against Vladimir Putin and the Ukrainian people must remain our top priority. "
Ukraine war plan documents leaked online, Pentagon investigating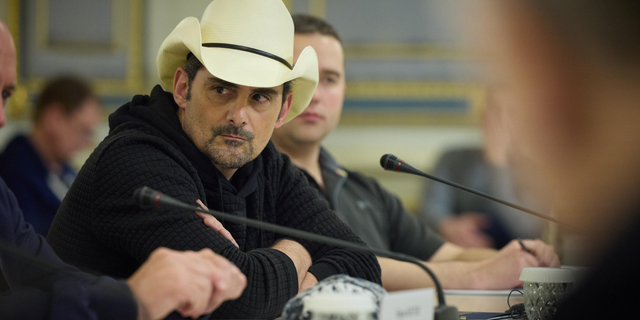 The delegation's meeting comes in the wake of the leak of "highly classified and confidential material" on several social media websites over the weekend.
Manchin called the leak "unacceptable."
CLICK HERE TO GET THE FOX NEWS APP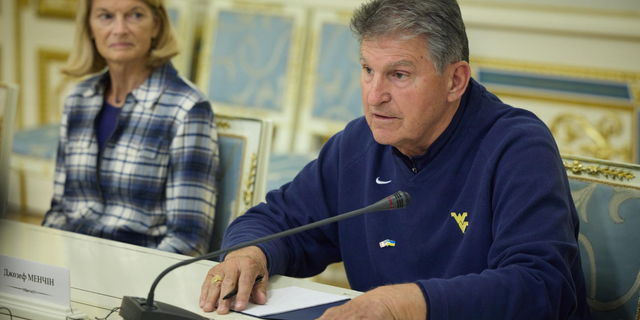 "If it turns out to be true and everything is accurate, we intend to prosecute that person to the fullest extent of the law. It's about having a conversation with our leadership team to understand what it takes to be successful in this very dynamic environment," said Manchin. "We cannot let Russia win. We must help Ukraine succeed in this illegal invasion."
Fox News' Paul Best and Jennifer Griffin contributed to this report.