Police have secured an arrest warrant for an angry mob accused of doting and beating to death a Maryland father who was protecting his children from bullies over a $30 dispute, sources said. told to
Another person told the media outlet that the suspects could be charged later this week.
The warrant states that on Friday, May 19, three teenagers and two adults confronted their 14-year-old son for continuing a schoolyard brawl at his home in Brooklyn Park, Md. Christopher Wright, 43. ) suffered a brain injury in a brutal brawl.
He was taken to hospital and died the next day. Wright's fiancée, Tracy Karopchinski, told 11 News that the attackers turned to Wright because he refused to let the boy fight. She said the group told Wright that if the boy didn't fight, they would fight together.
Father Beaten To Death By Angry Mob While Protecting Kids After Schoolyard Brawl: Report
Footage of the deadly fight reportedly shows Wright dodging the suspects and then throwing them to the ground and punching them. new york post.
Paramedics rescued him at the scene and rushed him to hospital, but it was too late.
Maryland duo sentenced to 40 years in prison for roommate murder and breakup after rift escalated
"When you look at the damage, it's more than just hitting," said the fiancée. "That punch couldn't have done that. The damage was done before the ambulance took him.
"He was having a seizure. It was over. There was nothing the hospital could do."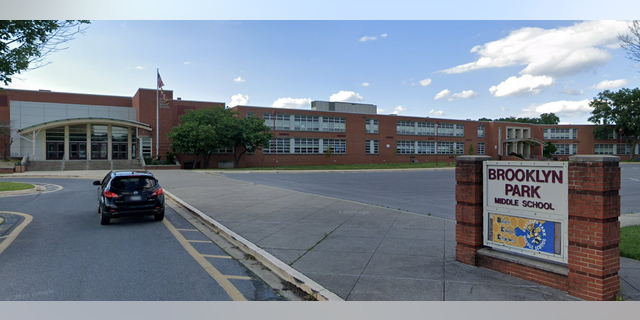 The school admitted to the fight 11 news, Kalopczynski said her 12-year-old son tried to run out into the street to help Wright, but it was "too late".
A neighbor told the local paper. baltimore banner One of Wright's other sons was heard yelling "Daddy!" while the suspects flee.
Michigan man accused of shooting ex-girlfriend in front of 10-year-old
"That little child's cry is one that will never be forgotten," a resident said. "It was a deafening scream. It was terrible."
Karopsky told the New York Post that the whole ordeal was sparked by the $30 battle.
CLICK HERE TO GET THE FOX NEWS APP
Police identified three or four white men in their mid-twenties to mid-thirties as suspects.
After the brawl, Ann Arundel County Police spokesman Mark Limansky said, "Anyone who assists, assists, or accomplices the prime suspect or the prime suspect will be found guilty." said.
FOX News' Peter Aitken contributed to this report.