The 2021 Miss Israel Noa Cochva donned an Israel Defense Forces uniform and warned the world about the oppressive Hamas regime in Gaza in a new video on Instagram.
Cochva recounted the terror attack on Israelis, "Their so-called 'freedom fighters' beheaded babies, raped young girls, kidnapped elderlies, burned entire families in their homes," she said. "They killed anyone they saw, anyone, and our kibbutzim were burned to the ground." She began the video in a traditional pageant dress before cutting to her in her IDF uniform.
As Israel has responded to the Oct. 7 attack with an assault on Gaza, many in the international community are calling for a ceasefire or criticizing their methods for allegedly not being proportionate, critiques that have made Israel advocates bristle.
VIDEOS OF HAMAS BRUTALITY TOWARD ISRAELIS EERILY REMINISCENT OF ISIS TACTICS
She then summarized how the Hamas regime rules in Gaza itself, making a distinction that there are civilians in Gaza who "live under an oppressive organization."
"Do you think the money that you donate helps the citizens in Gaza?" she asked. "Think again. Hamas uses economic and humanitarian aid for its own personal purposes. Building terror bases in schools, hospitals, and even kindergartens, and the residents only serve as a human shield."
"Anyone who claims there is a humanitarian crisis in Gaza is right," Cochva said. "But think about it. Who's to blame that there is no food, no medicine, only rockets? There is only one to blame: Hamas, not Israel. It's not 'Free Palestine.' It's 'Free Palestine from Hamas.' Hamas is ISIS."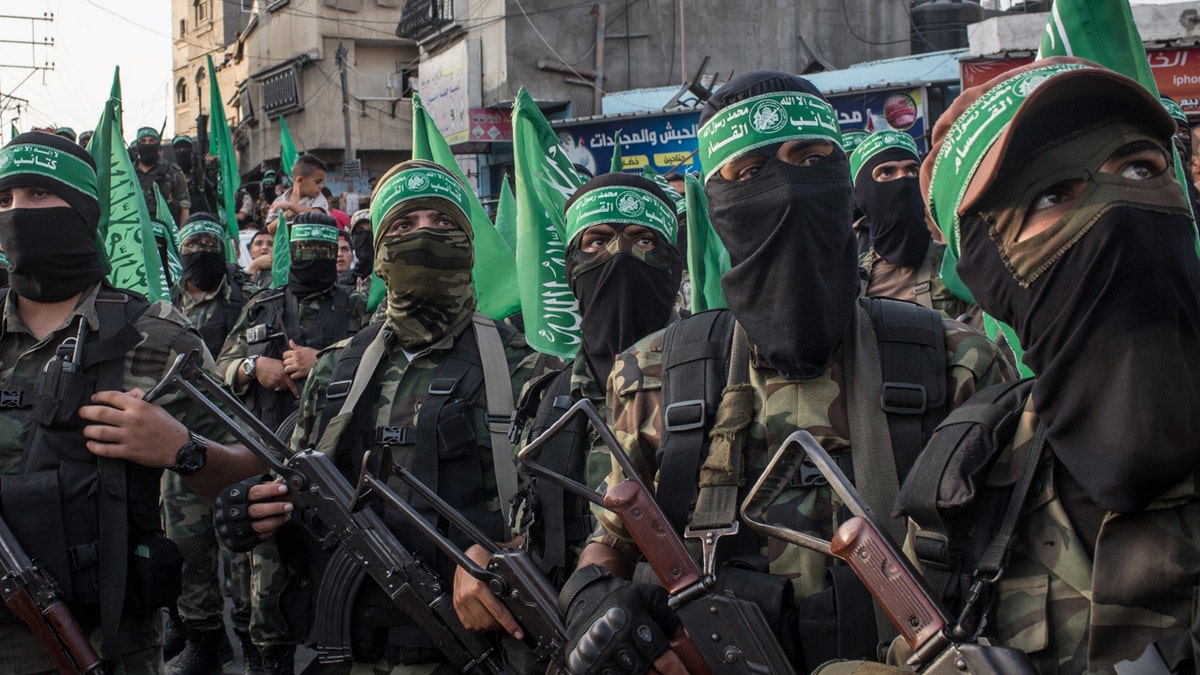 ISRAEL'S HUNT FOR HAMAS TERROR GROUP LEADER YAHYA SINWAR: 'DEAD MAN WALKING'
Cochva is the 2021 Miss Israel, the last year the event was held. The beauty pageant ended in 2022 after more than 70 years. 
Joe Truzman, a research analyst for the Foundation for Defense of Democracies' Long War Journal, told Fox News Digital that Hamas has used unorthodox methods to create rockets, such as digging up "underground water pipes that were left behind following the evacuation of Israeli settlements in the Gaza Strip."
The Guardian noted a similar phenomenon, "The European Union helped to build more than 30 miles of water pipelines for Palestinians despite Hamas terrorists boasting of their ability to forge an arsenal of home-made rockets from pipes."
CLICK HERE TO GET THE FOX NEWS APP
For more Culture, Media, Education, Opinion, and channel coverage, visit foxnews.com/media. 
Ruth Marks Eglash and Kyle Morris contributed to this report.