Travelers were shocked to see a man walking naked at Dallas-Fort Worth International Airport, and naked passengers were caught on camera wandering around the crowded terminal.
Dallas-Fort Worth International Airport said in a statement to Fox News Digital that on Monday around 10:15 p.m., airport public safety officers responded to a naked man walking inside Terminal C.
In the video, an adult man can be seen wandering near a restaurant at the airport.
A man can be heard saying in the video: "There's a naked man at the airport."
Video shows police car on fire at New York City's LaGuardia Airport
Upon hearing the videographer's comment, the naked man points at him and the videographer cheers.
"Yes, there is," the videographer continued. "my man!"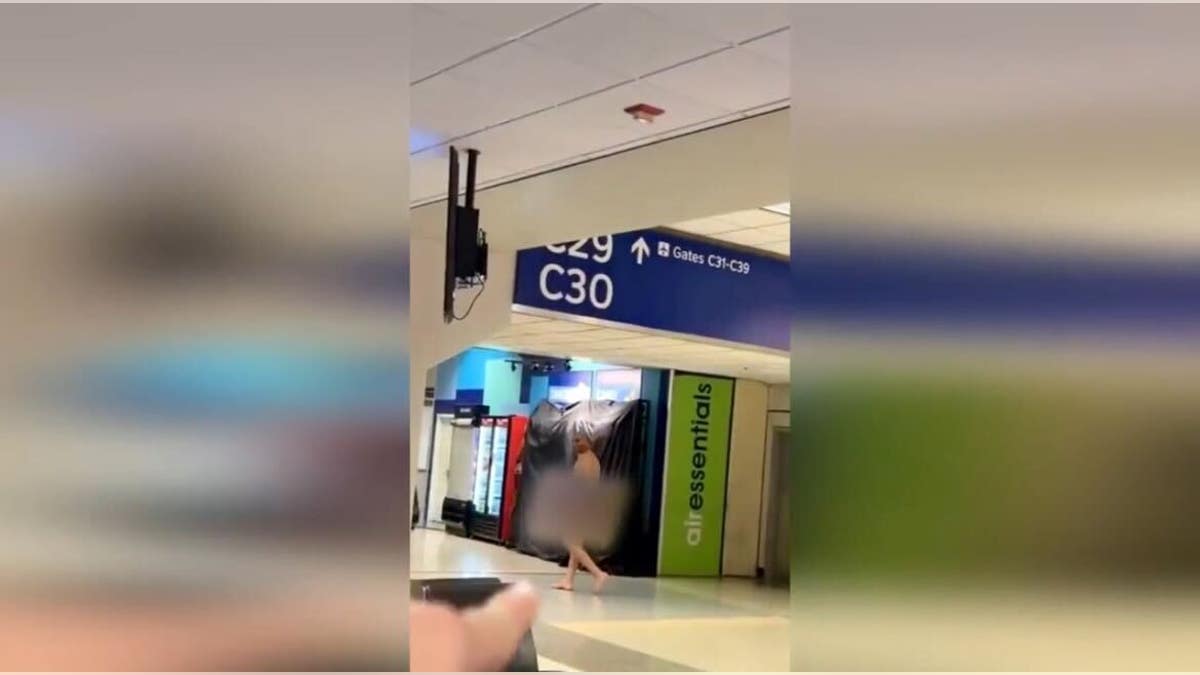 Authorities said the man was arrested and taken into custody for a mental health evaluation.
CLICK HERE TO GET THE FOX NEWS APP
Police have not said whether the man, who was not wearing clothes, has been charged.