Young head coaches are all the rage in the NFL, and the Miami Dolphins' Mike McDaniel seemed to be one of the league's hottest up-and-comers.
That is, until early in the third quarter of the Fins' wild card round matchup against the Buffalo Bills, when the 39-year-old was caught sneakily vaping on the sidelines. At the time of McDaniel's drag on his pen, Miami was leading Buffalo 24-20. However, the Bills recovered after the Gen Xer's candy cloud onslaught, winning the game 34-31.
Is Mike McDaniel ripping a vape on the sideline?😂 pic.twitter.com/SWsHMA1Yyk

— Bussin' With The Boys 🐺 (@BussinWTB) January 15, 2023
It doesn't take a genius to figure out what happened here. The plucky Dolphins, led by their third-string quarterback and wunderkind head coach, were hanging tough against MVP candidate Josh Allen and the league's number two scoring defense. But McDaniel's not-so-discreet nicotine hit blew it all up.
Vaping robbed the Dolphins of their pride. For all their impressive X's and O's, football coaches are fundamentally leaders of men. They have to inspire other men to commit violence on their behalf. A boy cannot be a leader of men, and a millennial vaper is a boy, not a man.
No 350-pound defensive lineman is willing to get after the quarterback if he knows he's doing it for a boy without the courage to smoke an all-American cigarette. No safety is going to blitz and risk getting burned over the middle when his coach is looking for an outlet to plug his pen in instead of barking out plays.
True sports greats were unafraid to light up on the sidelines. Who could forget Len Dawson inhaling a Parliament while Vince Lombardi puffed a pipe during Super Bowl I? All the NBA championship cigars probably took years off of Red Auerbach's life.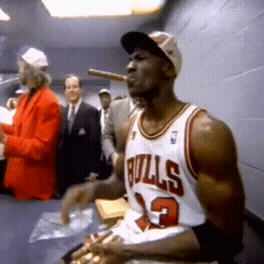 One of the most iconic football images of all time shows legendary coach and broadcaster John Madden (who's in the hall-of-fame by the way, somewhere McDaniel will never be after this display) ripping a dart on the sideline of a Raiders game.
These legends were men. Mike McDaniel is a boy, and I can't imagine why anyone would play for him after such a cowardly act.