The early news on Nick Chubb's injury is more positive than expected.
Initial tests revealed the Cleveland Browns running back tore his left knee MCL only Monday night, and the injury is not considered career threatening, ESPN reports.
Chubb took a goal-line carry when he was hit low by Pittsburgh Steelers safety Minkah Fitzpatrick. His left leg bent so gruesomely ESPN opted not to show the replay.
CLICK HERE FOR MORE SPORTS COVERAGE ON FOXNEWS.COM
Fans at the stadium saw the replay and let out an audible groan. 
The 27-year-old immediately grabbed his knee and was carted off the field to a standing ovation. And the Browns were quick to say Chubb's season was likely over with what they called a "significant" injury to his knee.
EPSN also said the ACL was "stretched," but not torn. According to the report, Chubb is likely to undergo surgery this week, and the hope is more damage isn't found.
The recovery time is roughly six to eight months.
Observers were quick to say Fitzpatrick's tackle was dirty, but the six-year veteran defended the hit.
BENGALS MAKE FLURRY OF QUARTERBACK MOVES DUE TO JOE BURROW'S QUESTIONABLE STATUS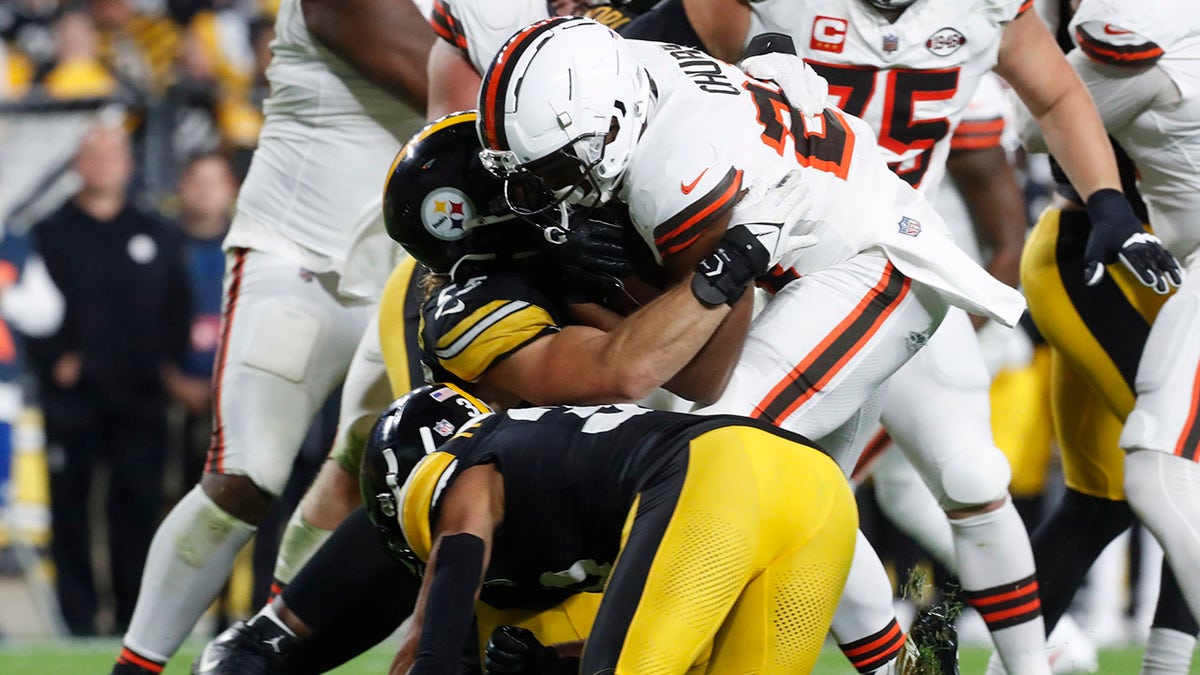 "I would say, one: They've never tackled Nick Chubb before if they're telling me to go high," Fitzpatrick told the NFL Network. "Two: What I seen was it opened up, it's goal line. I didn't see anybody on him. I made the decision as soon as I seen the hole open up and him in the hole to go low. 
"You can tell me how to tackle him low, but it's a fast game. It's a game (where) you make decisions in milliseconds. Can't really control what happens after you choose to make your decision. 
"I already chose to go low. Somebody got on his back when I was going low, and what happened happened. There's nothing I really would do differently. Again, like I said earlier, it's very unfortunate. Nick Chubb's a great player. He makes the game a lot better when he's playing. Just hope for a speedy recovery."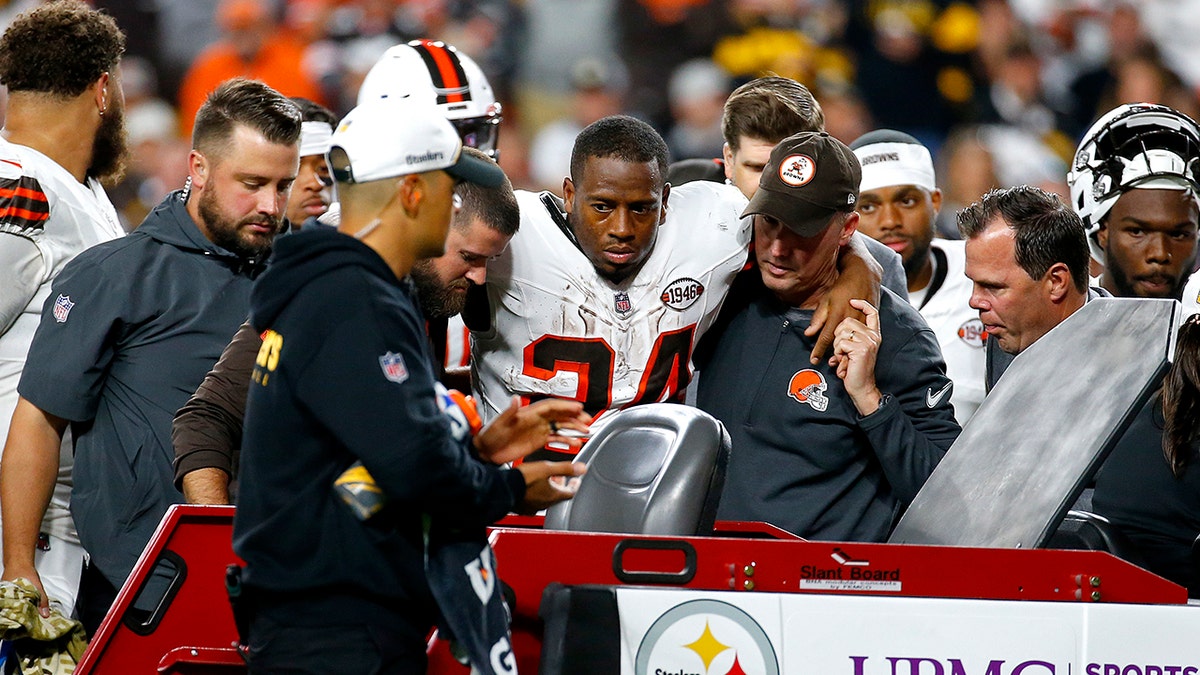 CLICK HERE TO GET THE FOX NEWS APP
The Browns lost the Monday night game to the AFC North rival Pittsburgh Steelers, 26-22, and will face the Tennessee Titans this weekend.