Republican presidential nominee Nikki Haley on Thursday mocked the US Senate as a "retirement home."
In an interview with Fox News, Haley was asked about the latest episode of Senate Minority Leader Mitch McConnell freezing up while speaking to reporters.
Haley told Fox News, "In the same way that no one feels good about seeing Diane Feinstein, no one feels good about seeing a lot of things going on right now and the decline of Joe Biden. It's the same as not having one," he said.
McConnell says he will resume 'schedule as planned' after Kentucky press conference freeze
"My point is that the Senate is the best retirement home in the country right now," Haley added. "I mean, Mitch McConnell has done some great things and he deserves credit. But he needs to know when to stop."
McConnell was cleared to resume his "schedule as planned" Wednesday after he froze for more than 30 seconds while answering questions from reporters in Covington, Kentucky.
"I have consulted with Led. McConnell and have consulted with his neurology team. After evaluating yesterday's incident, I have informed Led. McConnell that it is medically clear that we will continue on schedule," Congress said. Physician Dr Brian Monaghan said. I wrote a note on Thursday.
McConnell freezes again during press conference in Kentucky
In an interview with Fox News, Haley said, "I think people over 75 should be tested for mental ability. I don't care if people over 50 are tested."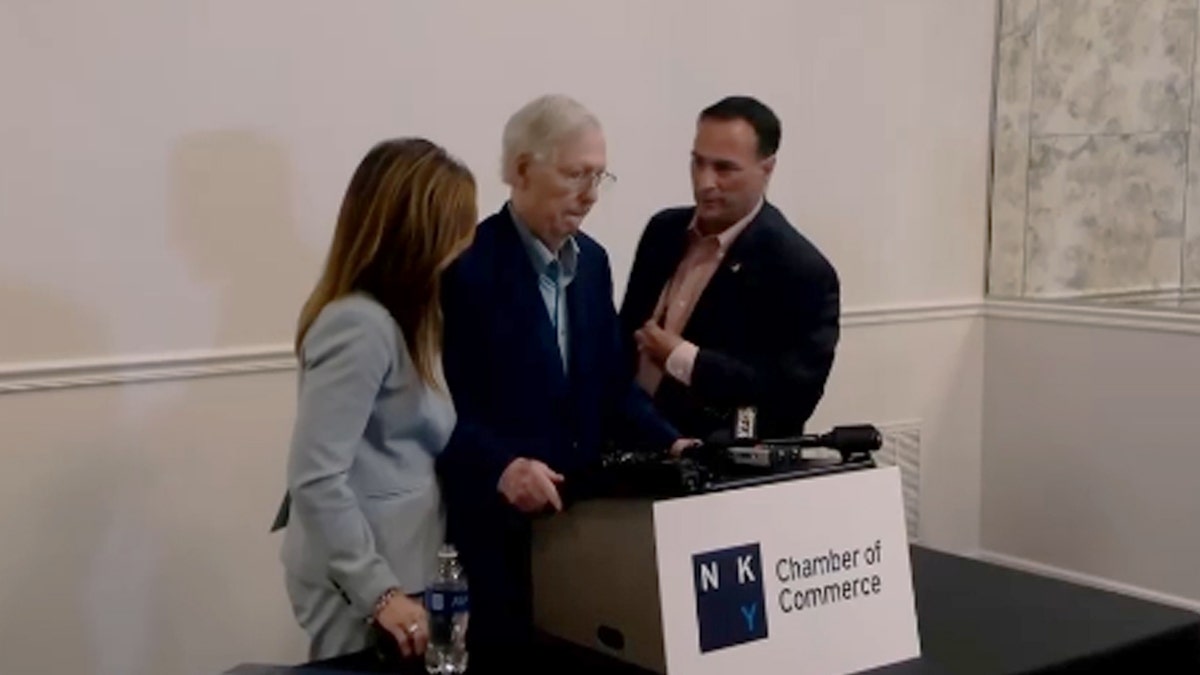 She added, "But they are the people making the decisions about our national security. They are making the decisions about our economy and our borders. We want them to be at the top of their game." You have to know that there is," he continued.
over the years republican congressman A month ago, he froze for about 30 seconds during a press conference at the Capitol in Washington, D.C., along with other Republicans.
CLICK HERE TO GET THE FOX NEWS APP
An aide told Fox News Digital at the time, "I was dizzy and left for a moment."