Everyone wants their shot at the Colorado Buffaloes now that they are the hottest story in sports.
Oregon head coach Dan Lanning is the latest head coach to rip Colorado, blasting the program before a Pac-12 matchup Saturday.
Before Deion Sanders' Buffaloes faced Colorado State, the Rams' head coach, Jay Norvell, ripped Sanders' attire. 
"I take my hat and my glasses off" when speaking to adults, Norvell said.
CLICK HERE FOR MORE SPORTS COVERAGE ON FOXNEWS.COM
That was a direct shot at Sanders, but Lanning took a shot at the entire football program in a fiery pregame speech.
"Rooted in substance. Not flash. Rooted in substance. Today, we talk with our pads. We talk with your helmet. Every moment," Lanning said at the beginning of his speech that ESPN showed during the first half.
Lanning also made a prediction about Colorado's "Cinderella story."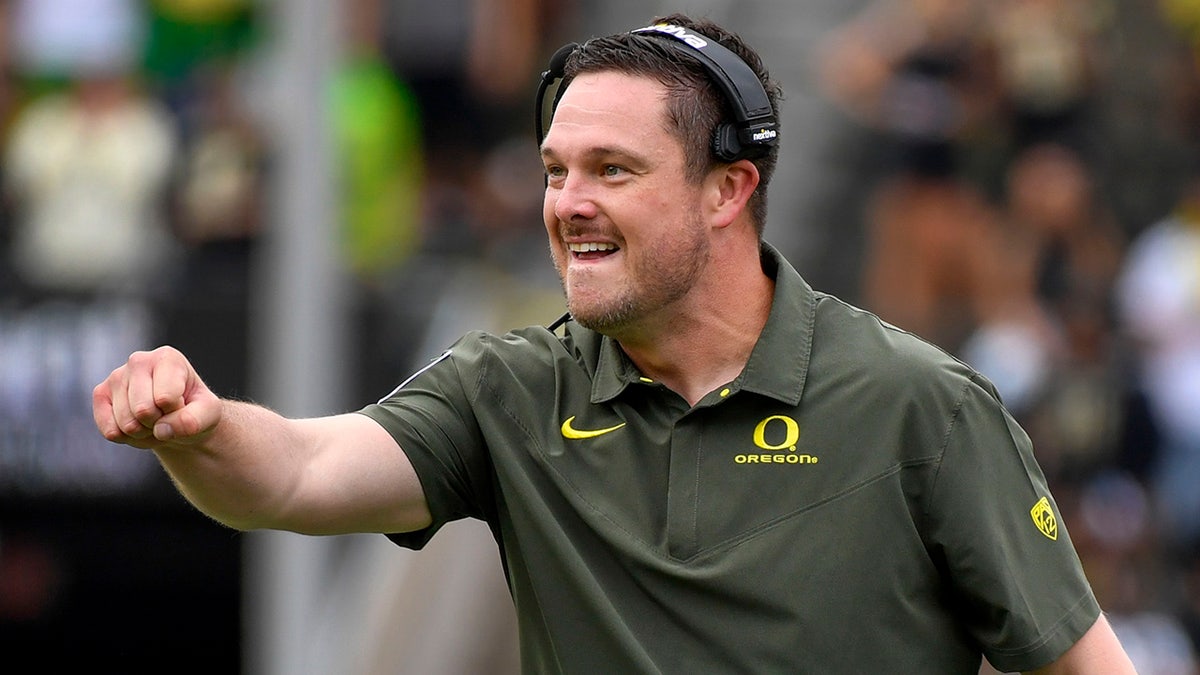 "The Cinderella story is over, man. They're fighting for clicks, we're fighting for wins. There's a difference," he said. "This game ain't gonna be played in Hollywood. It's gonna be played on the grass."
The speech seems to be working because the first half has been all Oregon.
Oregon scored a touchdown on all but one of its drives in the first half. Its third drive included a fake punt from its own 17-yard line. The Buffs punted on each of their first four drives, two of which were three-and-outs. Chants of "overrated" were loud and clear toward the end of the first half. 
As both teams entered the locker room, Oregon led, 35-0. Colorado had just 21 yards of offense in the first half. Oregon had 378.
ESPN caught up with Lanning after the first half, and he delivered yet another shot.
"I hope all those people that have been watching every week are watching this week," he said, adding he still wasn't satisfied with what had transpired in the first 30 minutes.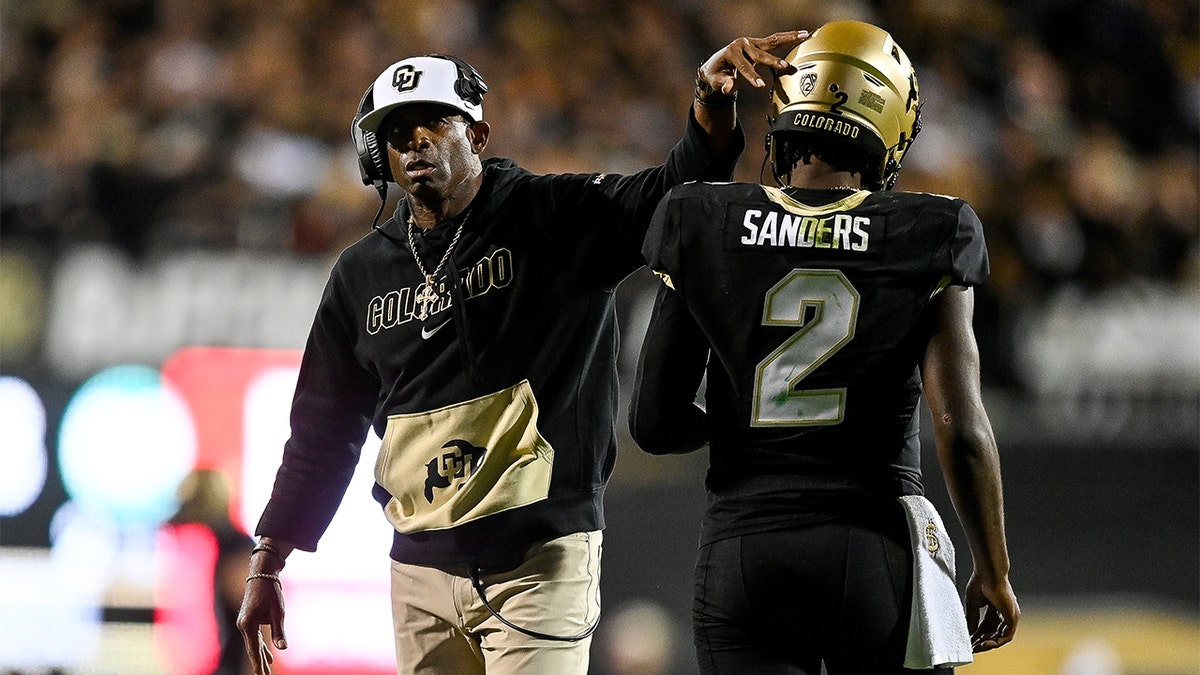 CLICK HERE TO GET THE FOX NEWS APP
Both teams entered the day at 3-0. The Buffaloes avoided an upset to the Rams last week, coming away with a 43-35 double overtime victory.