An Oregon woman has been sentenced to more than five years in prison after stealing from a department store and biting off the earlobe of a security guard who tried to stop her.
Ashley Clarke, 31, was sentenced to 70 months in prison on Friday after pleading guilty to second-degree assault and first-degree robbery resulting from a shoplifting incident in which she bit a security guard in 2022. press release From the Washington County District Attorney's Office, Oregon.
The guilty plea came after Clark shoplifted more than $800 in merchandise from a Nordstrom store in Tigard, Oregon. I stood up to
Clark physically resisted and began arguing with the officers, yelling obscene comments at the officers who tried to retrieve the goods.
Las Vegas cops let out the last laugh after a shoplifter boasts loudly that he'll 'never get caught'
During the altercation, Clark bit the ear of one of the officers who tore "at least half an inch" of the victim's earlobe, according to a press release.
Attempts to reattach the victim's earlobes at a nearby hospital were unsuccessful.
New York City businesses drowning in shoplifting theft turn to man's best friend for help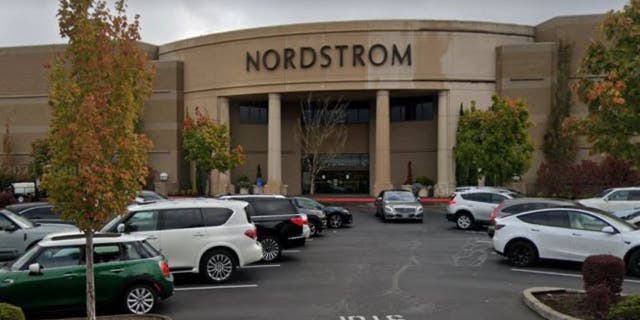 While under arrest, Clark gave law enforcement officers a fake name and date of birth.
Clark was transferred to the Oregon Department of Corrections to finish his sentence and will have to serve three years of prison supervision after his release.
CLICK HERE TO GET THE FOX NEWS APP
"The Washington County District Attorney's Office thanks the Tigard Police Department, the Nordstrom Loss Prevention Team, and Washington Square Mall Security for their cooperation in this investigation," the press release said.