Advocates for improved safety on school buses are calling for stricter regulations, as many states do not require seatbelts, even though approximately 17,000 people are injured each year on school buses. ing.
According to the National Highway Traffic Safety Administration, from 2007 to 2016, there were an average of 128 fatal crashes each year involving school buses, but there were far more non-fatal crashes.
Just Tuesday morning, a Dayton Public Schools bus and a Chevrolet Equinox collided in Ohio, injuring one child, according to WDTN. There were seven people on the bus, including the driver.
The Herald-Ledger reported that on September 15, a bus was involved in an accident on US 51 in Fulton County, Kentucky, injuring four students.
School bus and city bus collide in horrific collision, caught on home security video
Ten students and two adults were taken to the emergency room after a bus overturned in Houston Wednesday morning, officials said. fox 26.
According to AL.com, five students were taken to the hospital after a school bus crashed in Birmingham, Alabama at 12:05 p.m. on September 15th.
That was just last week.
"One accident involving a young child is one too many when you're transporting your most valuable passengers," Peter Cardock, general counsel for Highway and Auto Safety Advocates, told FOX News Digital. "Especially when there are things we can do, really common sense things, to make school buses safer.
"One accident involving an infant is too many when transporting our most precious passengers…"
Cardock said more states and school districts need to start requiring seat belts on buses.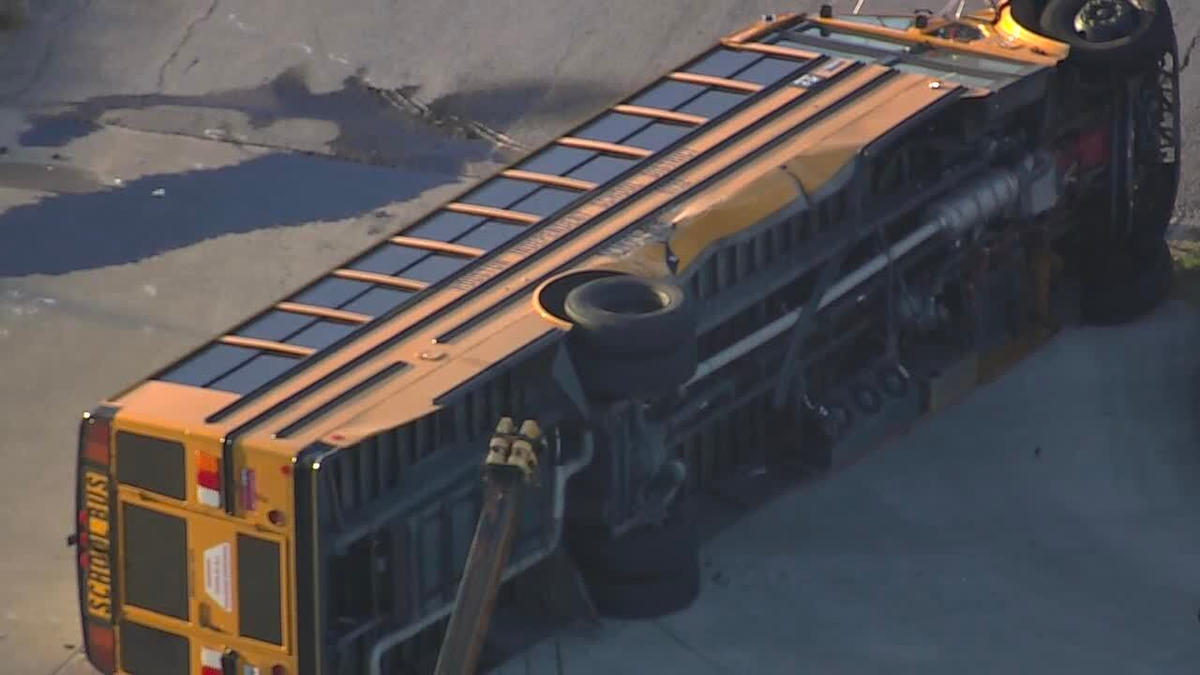 "Several recent school bus accidents have shown that the current systems used on large school buses are not effective for certain types of accidents where children are confined inside the bus and required to wear seat belts. "It highlighted the facts," he said.
On September 6th, a school bus and a city bus collided in Racine, Wisconsin, causing the school bus to completely overturn and land in someone's yard. Some of the seven to eight passengers on the city bus suffered minor injuries and were treated for minor injuries.
There were no students on the school bus at the time of the incident.
Louisville students return to school after new bus system disaster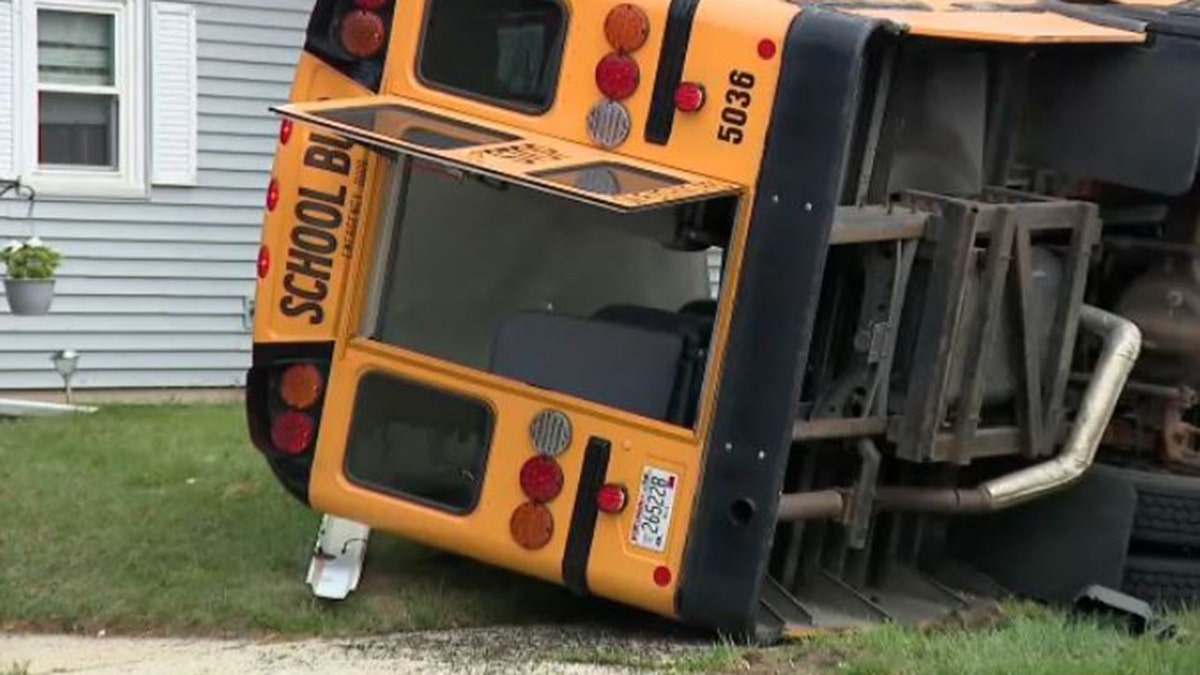 Julie Cooley, vice president of corporate marketing communications for IMMI, a manufacturer of advanced safety products for commercial vehicles, told Fox News Digital that only a few school buses on the road today are equipped with seat belts. He said it was about 25% to 30%.
Some states, such as Florida and New York, require lap belts on school buses. Several other states require seat belts on school buses, but Cooley said that's not enough.
Mr. Cooley shared a video demonstration of what happens during a school bus crash with and without seat belts.
CLICK HERE TO GET THE FOX NEWS APP
"If you think about it, the only other cars besides motorcycles that are going 105 miles per hour on our roads without seat belts are school buses," Cooley said. "And the problem is, school buses are carrying kids, most of them unrestrained."
Cooley pointed to research from 2001 to 2003 that suggests an estimated 17,000 school bus-related injuries occur annually.
He said many buses still rely on something called "compartmentalization" to keep children safe, meaning they operate on the assumption that students will be properly seated in the event of a collision. It is said that there is. If students are segmented and properly seated in their seats, they must remain in that area.