Pittsburgh Steelers running back Jalen Warren's wallet may be a little lighter.
The NFL fined Warren $48,333 for his "illegal use of a helmet" in Monday's win over the Cleveland Browns, according to the league's Game Day Accountability Weekly Report.
At the end of a catch-and-run reception in the second quarter, Warren lowered his helmet and appeared to make contact with Browns defensive back Juan Thornhill, but the referees did not throw a flag on the play.
CLICK HERE FOR MORE SPORTS COVERAGE ON FOXNEWS.COM
according to Social media The second-year running back plans to appeal the fine, according to a post from Warren's agent, David Kanter.
Minkah Fitzpatrick defends injured Nick Chubb's bat: 'There's nothing really different about it'
Warren has flashed his receiving ability this season, completing nine passes for 78 yards. On the ground, the running back rushed for 26 yards on nine carries.
Warren is coming off a 2022 season in which he had 379 yards in 16 games. Former Alabama standout Najee Harris remains the top ball carrier on the depth chart.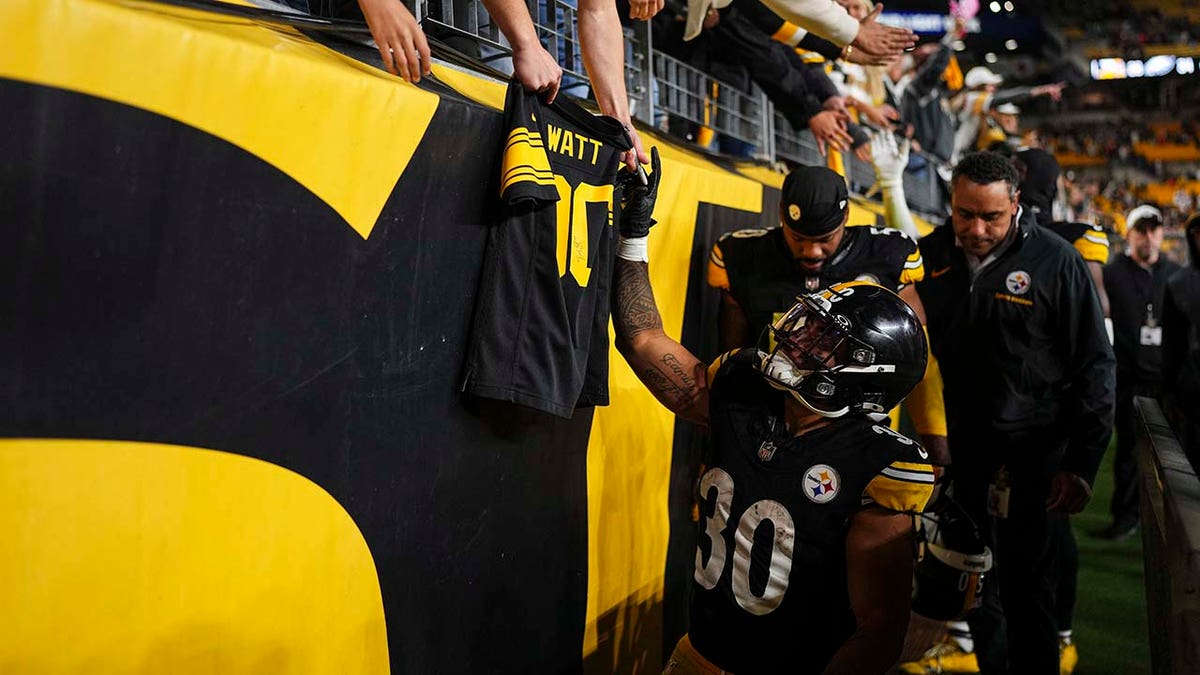 Minkah Fitzpatrick was not fined for the hit that caused a season-ending knee injury to star running back Nick Chubb.
However, multiple other Steelers players were handed hefty fines after Monday's game. Linebackers Kwon Alexander and Elandon Roberts were each fined more than $43,000 for what the league classified as unnecessary vandalism.
Two other Steelers defenders, safety Damonte Kazee and defensive end DeMarvin Leal, were also fined for the same violation, unnecessary rough conduct.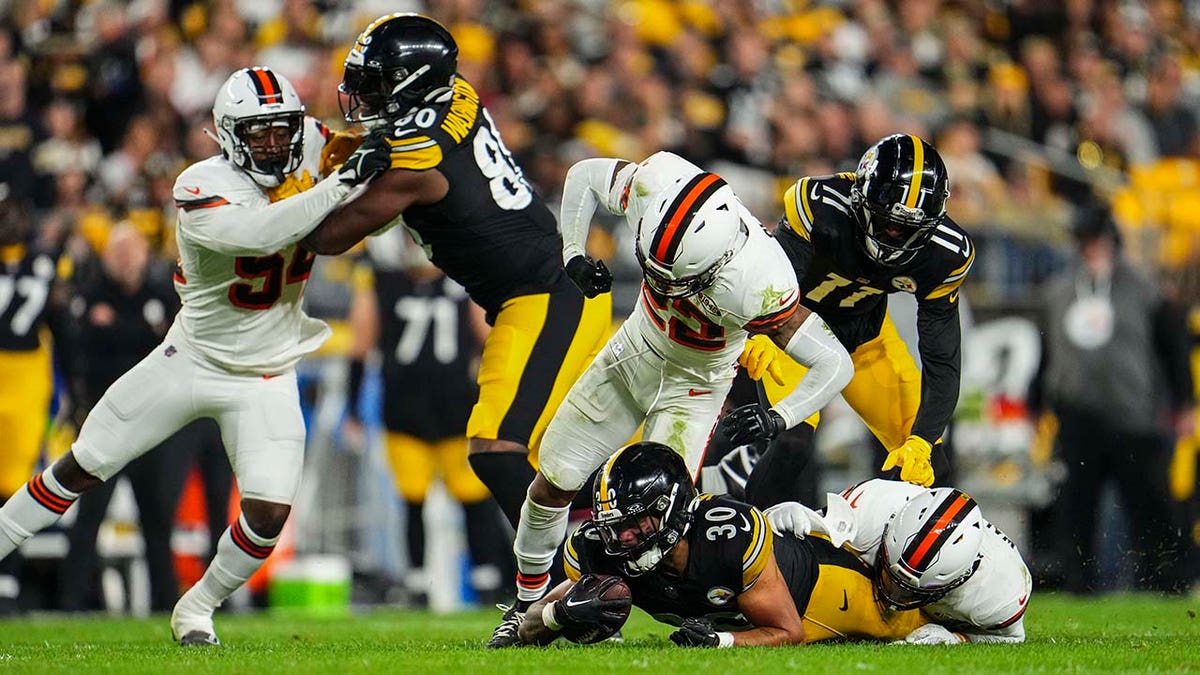 The Steelers were fined more than $154,000 after their win over the Browns.
CLICK HERE TO GET THE FOX NEWS APP
The Steelers will play the Las Vegas Raiders on the road Sunday.