A middle school teacher in East Texas has been placed on administrative leave after she criticized the school district on social media for allegedly not taking student threats seriously.
Patrick Durbin, a sixth-grade social studies teacher and coach at Wascom Middle School, said a student threatened to shoot him on January 18.
He immediately reported it to the principal and counselor, but later that afternoon he saw the student who allegedly threatened him at the field house.
"It wasn't even reported to the police that this boy threatened to kill the teacher in front of other students and said he had a gun," Durbin said in the video. Posted on TikTok"I wonder why teachers are quitting and quitting. It's bad administration and people covering up for kids doing things that endanger other people's lives."
Wascom Independent School District (ISD) superintendent Ray Ann Patty said authorities had been warned of the threat, but that an investigation "never put students or staff at risk". said to have decided.
Patty told Fox News Digital, "Durbin did not take a leave of absence because he reported the threats to the principal. However, as this is an internal personnel matter, he is not at liberty to discuss the situation further. No,' he said.
2 Iowa students dead, 1 school employee shot, 2 suspects in custody
KSLA said Wascom ISD sent notices to parents of the sixth graders about the threat, saying an investigation was under way and that no students or teachers were at risk.
"I'm scared for my child and his classmates," parent Sarah Thompson told local news outlets. She said, "I feel like there was a safety threat with the students involved in these threats allowed on campus this morning."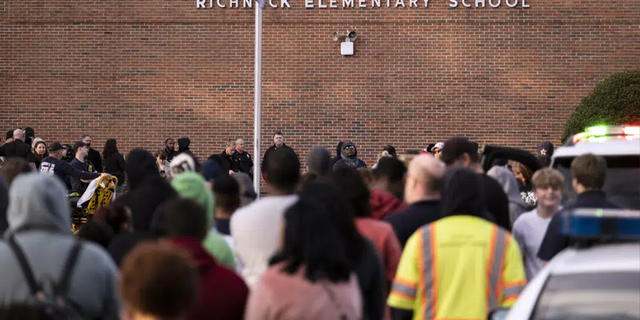 This ordeal comes amid a wave of violence in schools across the country, from elementary to college level.
CLICK HERE TO GET THE FOX NEWS APP
On January 6, at Richneck Elementary School in Newport News, Virginia, a six-year-old boy pulled out a gun and shot teacher Abigail Zwerner in the classroom.
Zwerner is now planning to sue the school district, according to her attorney, and other teachers and employees have repeatedly warned administrators that the boy had a gun on him, but " Management couldn't care less," he said.