As the Federal Reserve debates whether to raise interest rates in June and negotiators race to meet the debt ceiling deadline, consumers have increased spending significantly last month and inflation has accelerated. was shown in the latest data on Friday.
Private consumption, a key driver of economic growth, rose 0.8% in April, fueled by higher spending on services such as cars, insurance and health care, the Commerce Department said on Friday. April's figures came after two months of sluggish spending, with both March and February up 0.1%, the report said.
The personal consumption expenditure price index, which the Fed recommends as an indicator of consumer inflation, rose 0.4% from the previous month in April and 4.4% from the same month last year. Excluding volatile food and energy costs, April prices rose 0.4% month-on-month and 4.7% year-on-year. Economists believe that so-called core inflation is a better predictor of future inflation.
Over the past six months, Fed officials have focused on prices for some labor-intensive services, excluding food, energy, housing and goods. Officials believe the category could reveal whether wage pressures from a robust labor market are spilling over to consumer prices. The Wall Street Journal calculated that April figure was up 0.4% from the previous month and 4.6% from the same month last year.
Another rate hike by the Fed could be considered during the June meeting
The Fed's inflation target is 2%.
The Fed is trying to slow the economy
The FRB has raised interest rates at 10 consecutive meetings since March 2022 in order to curb investment, spending, and employment in order to curb high inflation. Friday's report provides clues as to how much effort central banks should do to keep inflation down. The next Fed policy meeting is June 13-14.
US economic growth slowed in the first quarter. However, a robust labor market has kept unemployment low and wage growth higher, fueling consumer spending, a key driver of economic growth.
Americans increased their spending in stores, restaurants and online in April for the first time in three months. U.S. economic activity rose to a 13-month high in May. But a prolonged political struggle over the country's borrowing ceiling could plunge the economy into recession, and a financial crisis if the government defaults.
"We are not in a situation where the economy is contracting," said Gregory Daco, chief economist at consulting firm EY-Parthenon. "We are not in a very strong economic situation. We are in the middle, and the momentum seems to be tilting downwards.
Fed Officials Divided on Another Rate Hike, Minutes Show
spending on experience
Americans are spending big on summer travel, concert tickets and cruises despite rising prices, part of a shift from spending on goods to services during the pandemic's worst.
In addition to rising wages, households still have surplus savings from the pandemic, when governments poured money into the economy in response to the economic turmoil caused by Covid-19.
A recent report by the San Francisco Federal Reserve Bank estimates that such excess savings remains about $500 billion in the economy as a whole. "We expect the aggregate stock of excess savings to continue to support consumer spending through at least the fourth quarter of 2023," the report said.
ticker
safety
last
change
change %
BBY
Best Buy Co., Ltd.
74.01
+2.71
+3.80%
DKS
DICK'S SPORTING GOODS INC.
122.36
-1.49
-1.20%
KSS
Kohl's
19.67
-1.05
-5.07%
HD
The Home Depot Co., Ltd.
286.75
-4.35
-1.49%
Some consumers withdraw
Retailers say companies such as Best Buy, Dick's Sports Goods and Kohl's have sent mixed signals about the state of the U.S. consumer in recent days, with inflation-stricken consumers stepping back. ing. Home Depot announced earlier this month that spending on home improvements has cooled off sharply this year.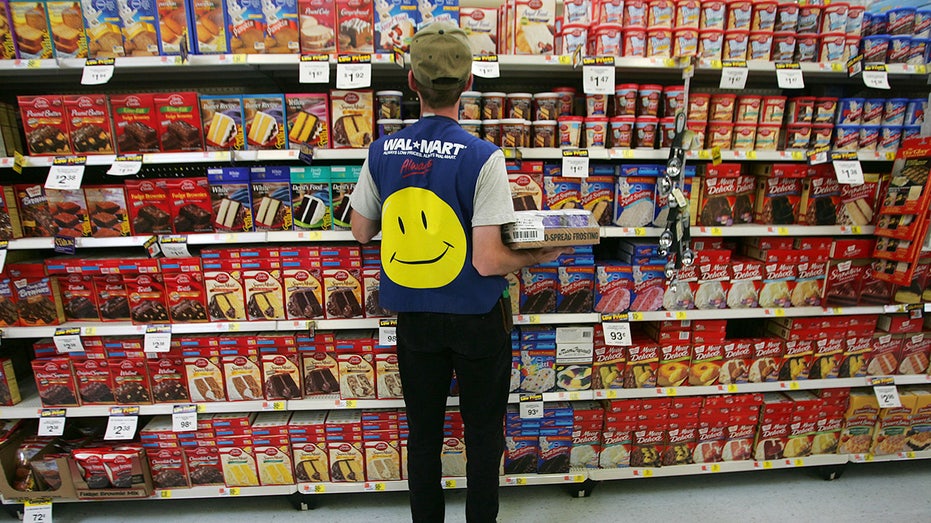 Dean Downey, founder of Downey Brewing in Dearborn, Michigan, said inflation is affecting both customers and operations.
"It's kind of a luxury to come here and have a beer. You don't have to do that," he says. "Some people have said to me, 'I love coming here, but I have to cut back on some of the discretionary things because of inflation.' The brewery is part of that."
CLICK HERE TO GET THE FOX BUSINESS APP
Downey Brewery, which employs six employees, is facing rising costs, including malt prices that have surged about 50% over the past two years.
"Costs are going up, people are spending less, and it's hard to raise the price to match your costs," he says. "I am a little worried."