Police say a video was filmed of a Florida suspect leaving a 2-year-old child on the side of the road after stealing his car.
The incident occurred Thursday morning, and as of Friday, the suspect and vehicle had yet to be located, according to Holly Hill Police Department. Meanwhile, police say a good Samaritan found the infant and called 911, after which the child was returned to her family.
Police said a two-year-old child was sleeping in a child seat in the back seat at the time of the theft.
"The child's mother reported she parked her car in the driveway of a relative's house and went inside to grab something. "He's still in the car," the Holly Hill Police Department added.
Florida Jury Selection Underway for Former Parkland School Employee Accused of Not Confronting Shooter
Surveillance footage released by law enforcement in Volusia County, just north of Daytona Beach, showed the SUV stopped on the street next to what appeared to be a store.
The driver is then seen getting out of the vehicle, opening the rear driver's side door, grabbing the child from the vehicle and placing it on the ground.
The suspect then returned to the driver's seat, turned the SUV around and took off in the other direction, leaving the child alone.
Former Florida sheriff's deputy arrested after tipping friend over allegedly having sex with minor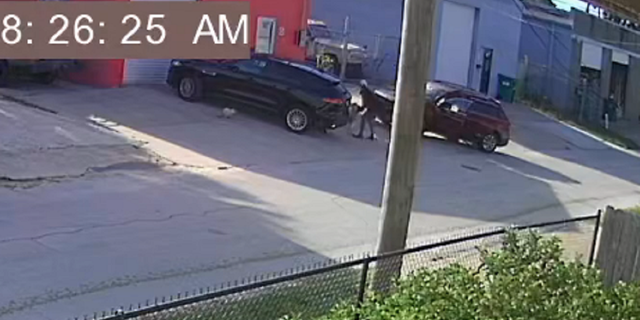 "The child was unharmed and was quickly reunited with his parents," police said, adding "great thanks" to Good Samaritan for alerting authorities. "The suspect was last seen driving east on Second Avenue toward Ridgewood Avenue."
Police identified the vehicle as a "red Volkswagen Tiguan with Florida license plate AJ7-9FA."
"The suspect is believed to be a young man between the ages of 15 and 20 wearing a black hoodie with red letters on the front, black pants, and a white hat," said an investigative source.
CLICK HERE TO GET THE FOX NEWS APP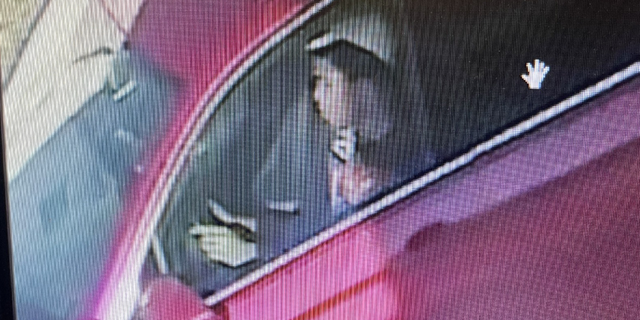 Police are now "wanting to identify the suspect in order to hold him accountable."
The first vehicle theft is reported to have occurred around 8:23 a.m. on the 300 block of Clifton Avenue.