The church's Memorial Day concert on Saturday paid tribute to the victims of the coronavirus and the Russo-Ukrainian war, as well as US servicemen who died in action.
The Andrew Chappell United Methodist Church in Vienna, Virginia, promoted the event as a free public concert featuring a 20-piece professional orchestra in honor of the holiday.
"This Memorial Day weekend event will give people an opportunity to honor, mourn and recognize those who lost their lives in military service during the COVID-19 pandemic and the recent war in Ukraine. Concert Barber's Adagio will be performed at the event, followed by the honors it deserves."John Rutter's Requiem will be the highlight of the event at the military funeral," the event description read. "Concert attendees will also enjoy 'The Mansions of the Lord' and other choral pieces featured in the movie 'We Were Soldiers.'"
The concert was also live-streamed from the church's YouTube channel, with further remarks in memory of Ukrainians and victims of COVID-19.
Remembrance and respect for those who gave their lives for freedom: Lawmakers
"With this special program today, we will also remember those who have died from COVID-19 and the impact it has had on all of us. We pray for our people and honor the lives we have had, "We have lost this senseless war," said Reverend Matthew Sargent, acknowledging the fallen soldiers.
Choir director Bob Leggett also explained at the beginning of the concert that the decision to honor the victims of COVID-19 was made following the cancellation of the previous year's coronavirus requiem.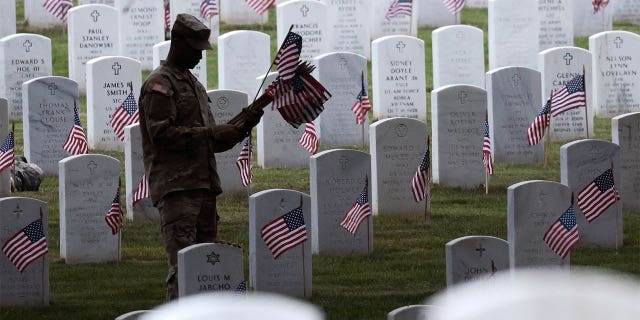 Memorial Day in Numbers: Facts about America's Solemn Holidays
"Last year, I was planning to hold a requiem dedicated to the victims of the new coronavirus, but I was infected with the new coronavirus, so I couldn't do it. It was only Memorial Day, this is my chance, so this has been on my mind for a long time," Leggett said.
The Andrew Chappell United Methodist Church did not respond to a request for comment.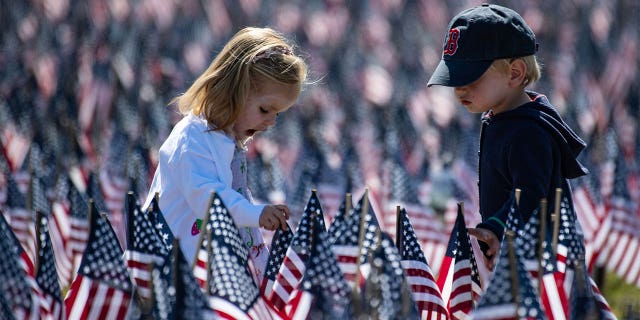 CLICK HERE TO GET THE FOX NEWS APP
Memorial Day has been observed in the United States for more than 150 years, since it was first commemorated as Proclamation Day in 1868. In 1971 this day was moved from his 30th May to his last Monday in May, making it a floating holiday.