The father and writer said Democrats opposing the parental rights bill passing Congress were "gaslighting" while ignoring the racist school library books that woke them up.
The parental rights bill, written by Rep. Julia Lettrow, R-La. and co-sponsored by 122 other congressmen as of Friday, aims to "establish."[ing] Various rights of parents and guardians regarding their child's primary or secondary education. "
The bill's outline states that "local educational institutions and schools must comply with the bill's requirements to receive federal education funding."
Ian Prior — Loudoun County, Virginia, father and author of Parents of the World, Unite! — told "Jesse Watters Primetime" that his parents should be able to take legal action against the school, claiming Democrats are lying about the law.
Before: We Parents Followed The 12 Rules To Fight America's Most Notorious School Board
Pryor locked a statement by House Democratic leader Hakeem Jeffries of New York. [are] I'm trying to tell American parents how to educate their children, how to raise their children. Extreme MAGA Republicans do not want American children to learn about the Holocaust. "
When host Jesse Watters played a clip of Texas Democratic Rep. Sheila Jackson Lee saying, "They are outright lying and gaslighting their parents. We are fighting the rules."
Parents' Dream School District Becomes Waking Nightmare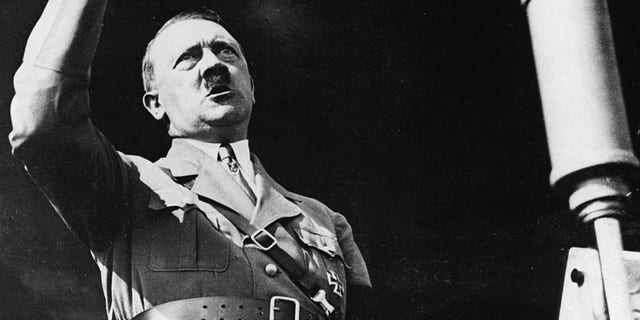 "I don't know where they're getting this. Look, I went to grade school in the '80s and '90s. In fourth grade, I learned all about slavery. Jim Crow after Reconstruction." I learned about Pressy vs. Ferguson — So that was 25 years ago," Pryor replied.
"There's no school in America saying slavery or Jim Crow never existed. They're completely gaslighting. What they do is that's all. They're in school." What I do is want to tell you that systemic racism still exists… [that] We have to look at people based on their skin color and cultural identity. "
Pryor concluded that the Parent Bill of Rights is a good "first step," but cautioned that parents should remain vigilant about their children's schooling.
"If parents want to see the curriculum, schools say 'No, you can't see it' or 'No, you can't opt ​​out of Transgender Awareness Day.' You can bring their school to court," he said.
"I don't think Republicans can take their feet off the gas. I think they need to keep pushing."