Wall Street Journal reporter Evan Gershkovich turned 32 years old on Thursday, but marked his birthday from inside Moscow's Lefortovo prison where he has been wrongfully detained by Russia on bogus espionage charges for seven months. 
"Today is his 32nd birthday. It's just a moment for us to reflect, really every day with that he has been there is a day too long and every day that the world is deprived of his journalism about Russia, a country that we care a huge amount about, and which will play a huge role in shaping America's destiny," WSJ Washington bureau chief Paul Beckett told Fox News Digital. 
"Every day that he's not out there reporting is a bad day for journalism as well. So, we're going to take a moment today to think especially of him, of the circumstances of, you know, hours and hours and hours of isolation that he is in Lefortovo prison, and he's there — detained at least until November 30," Beckett continued. "We expect that to go longer, and we haven't even been told yet when there'll be a trial."
WALL STREET JOURNAL REPORTER EVAN GERSHKOVICH HITS SIX MONTHS OF WRONGFUL DETAINMENT IN RUSSIA
Beckett recently pivoted from overseeing the Washington bureau to focusing solely on securing the release of Gershkovich.
"He has been in detention for seven months and the longer it goes on, the harder it is for us to maintain awareness, to really maintain altitude on his case. So, it seemed like a worthwhile move to be dedicated to making sure that he remains in the public mind and also in the mind of the U.S. government, because ultimately it will be a negotiation between the American government and the Russian government that brings him home," Beckett said. 
Some of Gershkovich's friends will gather at a New York City watering hole to mark the outrage that the beloved journalist is spending his birthday in a Moscow prison. Others will partake in one of Gershkovich's favorite passtimes in his honor. 
"He is a very fit young man, and a soccer fan and a runner. So, bureaus all over the world for The Wall Street Journal, there will be people running for him tomorrow. The idea was to cover the distance between Lefortovo prison and his home in Philadelphia. It's about 4,700 miles," Beckett said, adding that he hopes readers will use the #IStandWithEvan hashtag on social media to mark his birthday.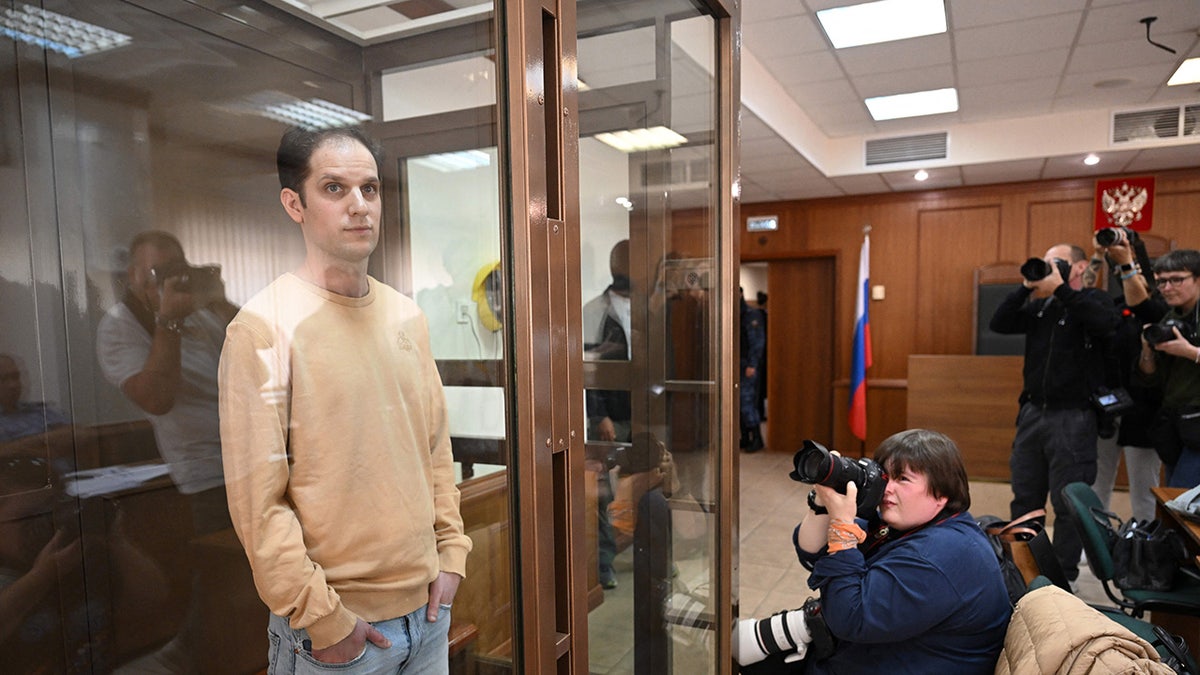 EVAN GERSHKOVICH'S FRIENDS REACT TO BIPARTISAN RESOLUTION DEMANDING RUSSIA LET HIM GO: 'WE WILL NOT REST'
The Wall Street Journal has also encouraged readers to send Gershkovich letters of support, or birthday cards, via the U.S. Embassy in Moscow or the freegershkovich.com website.
"We write to him regularly, his family writes to him regularly, I was with them yesterday, and they write to him about once a week. So, I think it's helpful to him to know what's going on in the world, whether it is all of the unfortunate things happening in the Middle East or just celebrity gossip or the latest of it happening with Arsenal football team in London, which is his main supported club," Beckett said. "There are a lot of things around the world that he is interested in, and I think in many ways it's easier for him to hear that than it is to hear — obviously, the messages of sympathy are very welcome, but I think they can be leavened with the world events. And you realize how much has happened in the seven months since he has been incarcerated."
Beckett said Gershkovich is "working very hard" to stay in good spirits despite his dire circumstances.
"He's meditating, he's reading, he's staying in shape. It's all under the circumstances of a notoriously awful place with his future extremely uncertain. Obviously, the espionage charges are false. We've said that. The U.S. government has said that," Beckett said. 
"At some time he will go to trial, and we haven't even been presented with any evidence of what they purportedly have," Beckett added. "The Russians have said that after a trial perhaps there could be a path to a prisoner swap, we're obviously hopeful that that could be short-circuited and happened long before that."
SHOW YOUR SUPPORT FOR EVAN GERSHKOVICH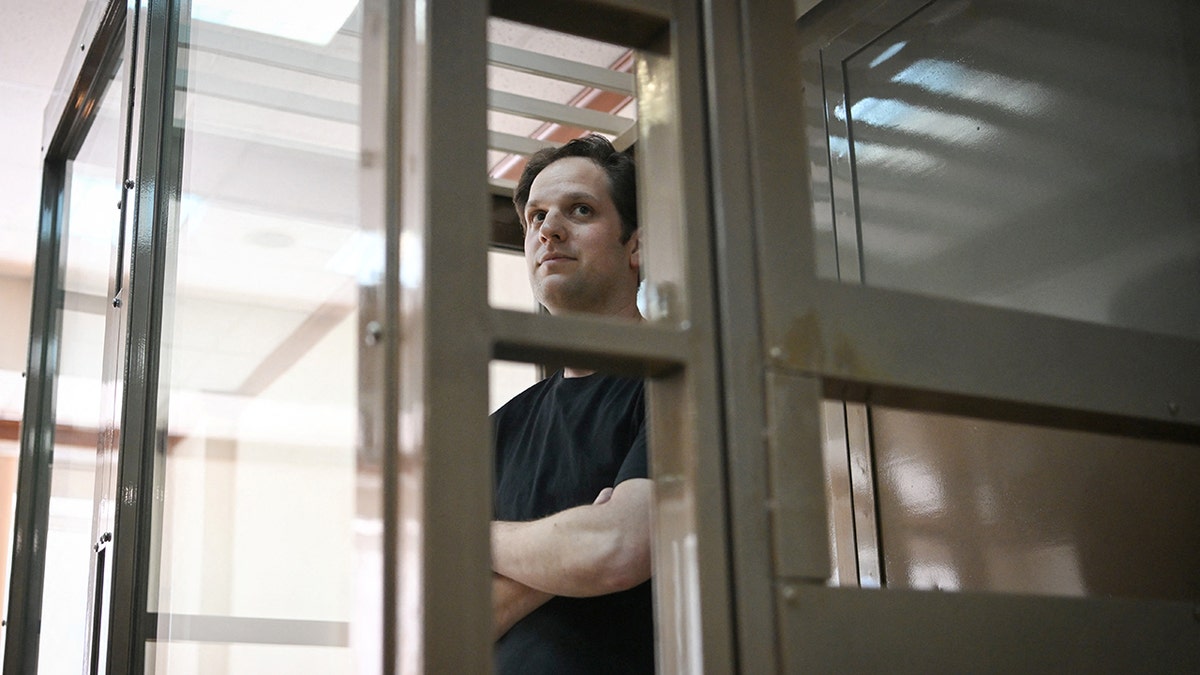 DETAINED WSJ REPORTER EVAN GERSHKOVICH'S COLLEAGUES SPEAK OUT ON HIS PASSION FOR JOURNALISM, RUSSIA
Gershkovich was detained March 29 during a reporting trip in Yekaterinburg, the fourth-largest city in Russia, and accused of being a spy. The U.S. has all along asserted that Russia's allegation is ridiculous on its face, as have his colleagues, who describe the American-born son of Soviet immigrants as a diligent reporter who is being used as a political pawn due to his high profile. 
The Wall Street Journal and the U.S. government vehemently deny the allegations against Gershkovich and have called for his immediate release. His arrest is seen as a brazen violation of press freedom that not only poses widespread consequences for journalism and the media, but to governments and democracies everywhere, and part of a wider journalism crackdown by the autocratic Russian Federation.
"He is definitely not a spy, that is an outrage. He is a reporter, he was there doing his job," Wall Street Journal editor-in-chief Emma Tucker has said. 
Last week, Gershkovich was able to get consular access for the fifth time since he was detained when U.S. Ambassador Lynne Tracy visited him. She did not make a public comment afterward. 
CLICK HERE TO GET THE FOX NEWS APP
For more Culture, Media, Education, Opinion and channel coverage, visit foxnews.com/media
Fox News' David Rutz contributed to this report.