A fugitive wanted for multiple violent crimes fired at an Ohio state trooper during a high-speed chase through three states.
Ohio State Police said around 4:30 a.m. Friday, Tyler Kerhut, 27, who was wanted on multiple felonies, was inside a van at a truck stop with a gun in his lap during a routine check. I found him asleep.
The officer can be heard ordering Kalhat out of the van and asking him about the gun in body camera and dash camera footage obtained by FOX News Digital through a public records request.
Karhat initially denied having a gun, but then ignored the officer's orders not to return to the van, dared the officer to shoot him, and then fled.
Fugitive who used dead man's ID laughs after being finally caught: video
The 32-minute video shows Karhat walking in and out of the line as the sound of gunfire rang out.
"He's firing at the vehicle," the officer told dispatchers in the video. "He's shooting from his car."
The 'Snaggletooth Killer' who never killed anyone had a heartbreaking moment with his victim's mother
"They fired several shots and then fled the road stop. They are heading east on Highway 22 toward your area, traveling approximately 160 miles per hour," the dispatcher said.
Police said the man appears to have fired at least three shots, but no one was injured and law enforcement did not return fire.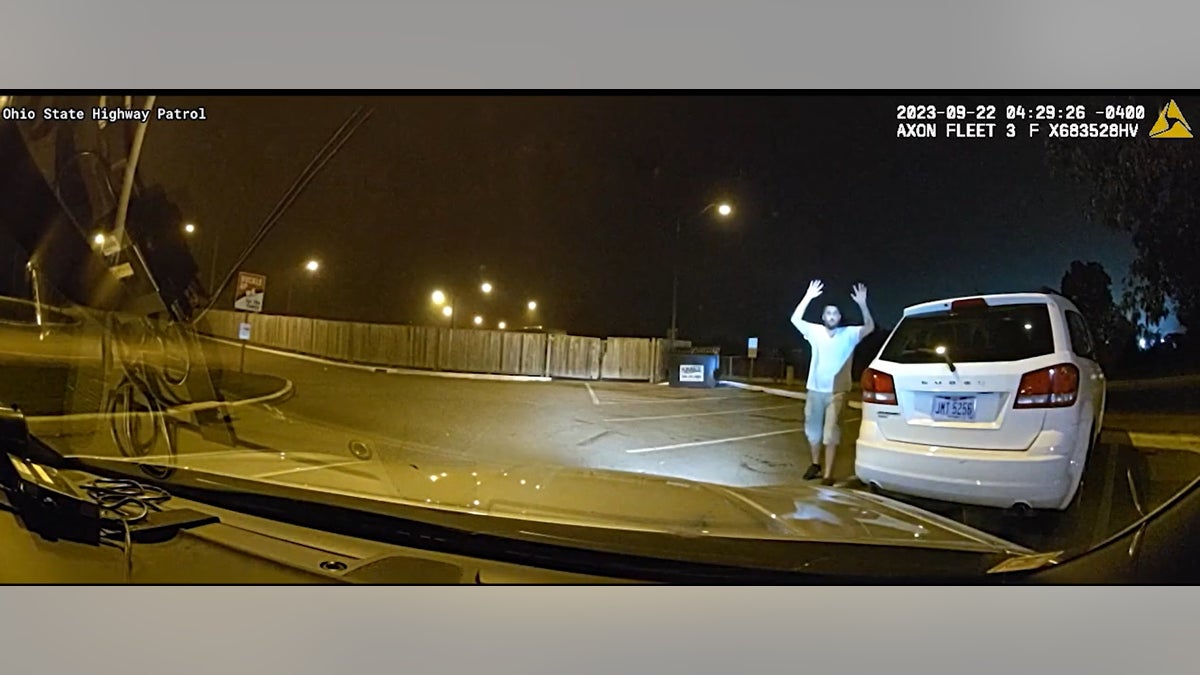 Speeds hovered around 80 to 90 mph throughout most of the 30-plus mile pursuit, reaching speeds of up to about 110 mph, according to a police officer who was dispatched in the video.
The group sped through a construction site and into West Virginia and Pennsylvania, where Ohio State Police said the pursuit was called off.
A cold case tore a family apart and drove the victim's sister to suicide after decades of unanswered questions.
The video ended after the pursuit was called off, but Karl Hutt was eventually located and eventually arrested by police in Allegheny County, Pennsylvania.
He was wanted on warrants for aggravated robbery, aggravated assault and aggravated menacing, police said. Further charges are expected in the wake of this incident.
Argument with Ohio police officer: 'Shoot me'
Body camera footage from the Ohio State Trooper who discovered Karhutt shows him waiting for Karhutt's van for about eight minutes. His shadow is reflected in the van.
He ordered Karhat to get out of the van. "Show me your hands. Raise your hands," the officer yelled.
Karhat slowly comes out from the driver's side with his hands raised. His body camera shows him in the distance, with the tip of an officer's gun pointed at him in the frame.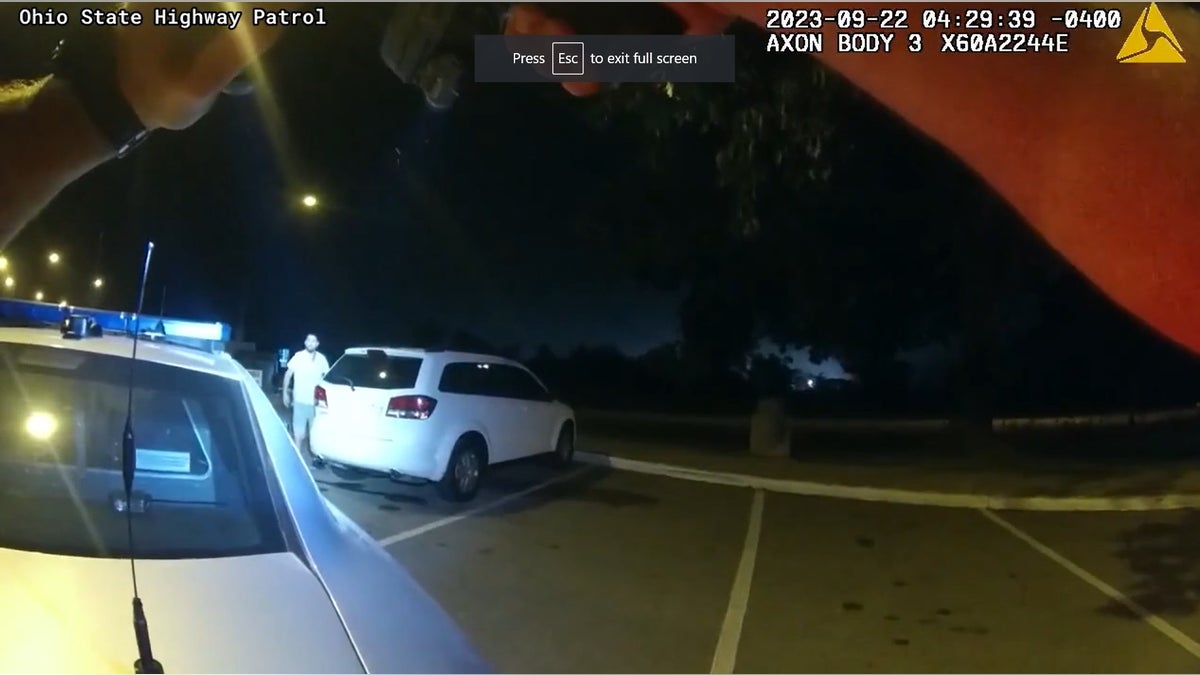 The officer asked him where the gun was. Karhat replies, "What gun?"
"The gun was in my lap. Was it there somewhere?"
"Yes," Karhat replied.
Death of potential witness in dog collar confinement case fuels speculation of serial killer
That's when tensions rose. He turned around and went back to the van, even though the officer told him repeatedly not to get back in that car.
"What are you going to do?" Karhat yells back.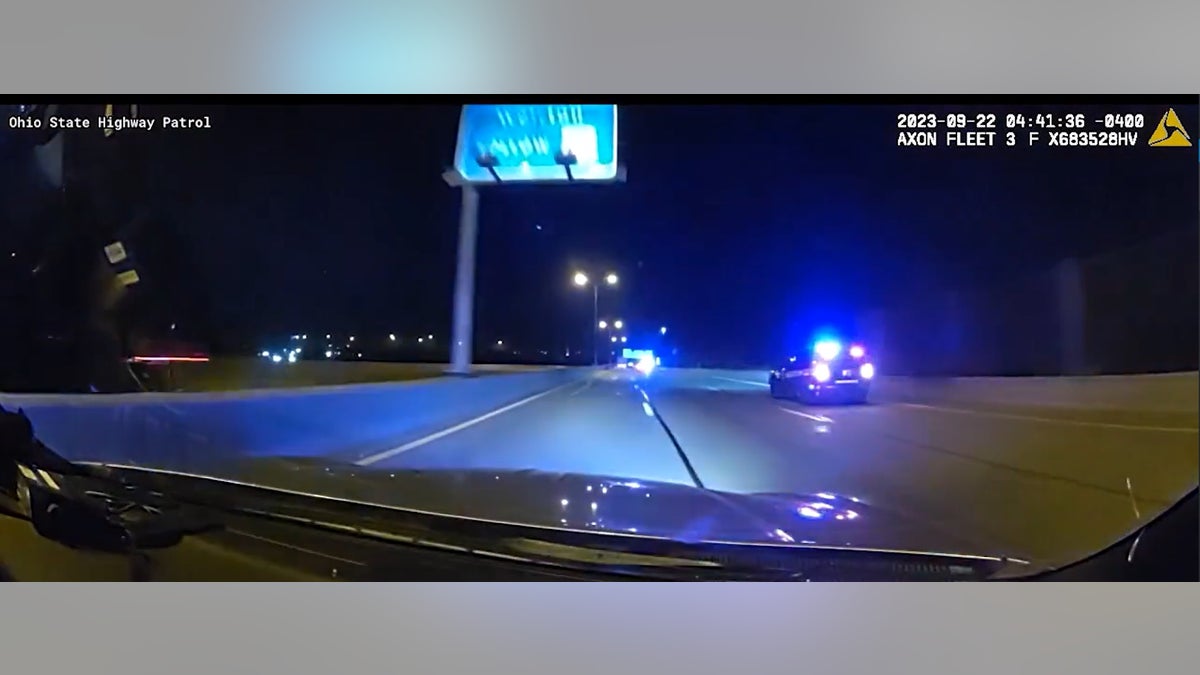 He could hear officers coming towards him and repeatedly ordering him not to get back in his car.
"Okay, shoot me," Karhat shouted back several times before getting into the van and speeding away.
For more on FOX News True Crime, click here
"He's leaving. He's going to hit my police car," the officer can be heard telling police.
Karhat backed away without hitting the police officer's car and drove off.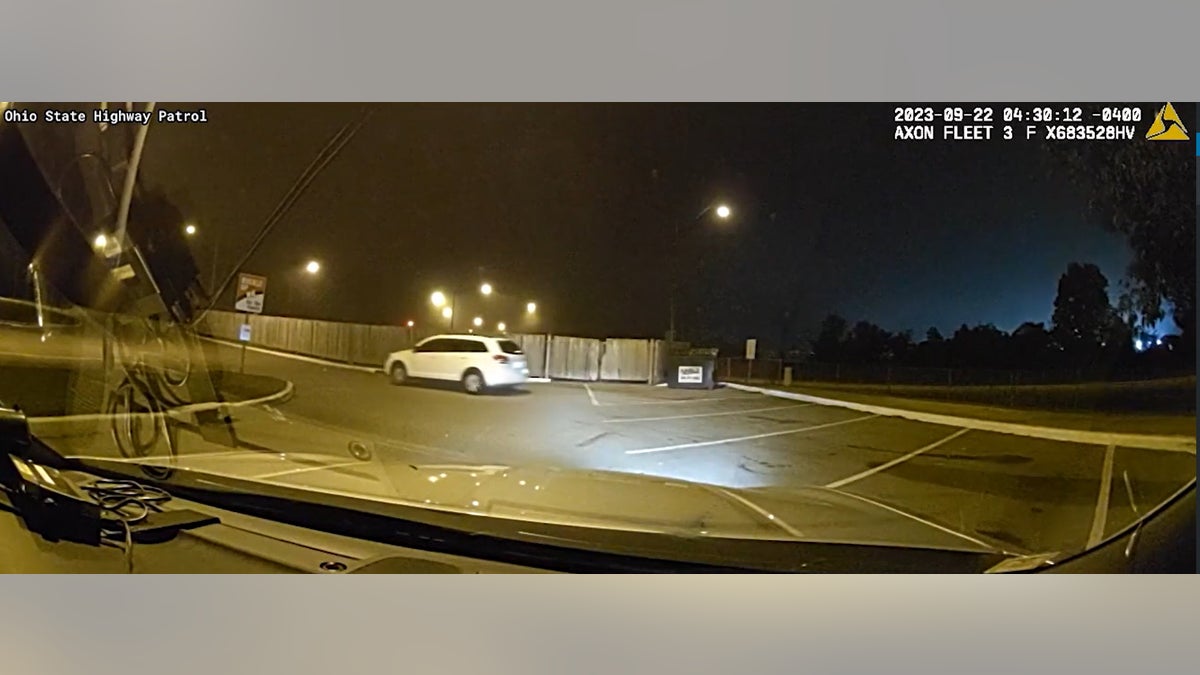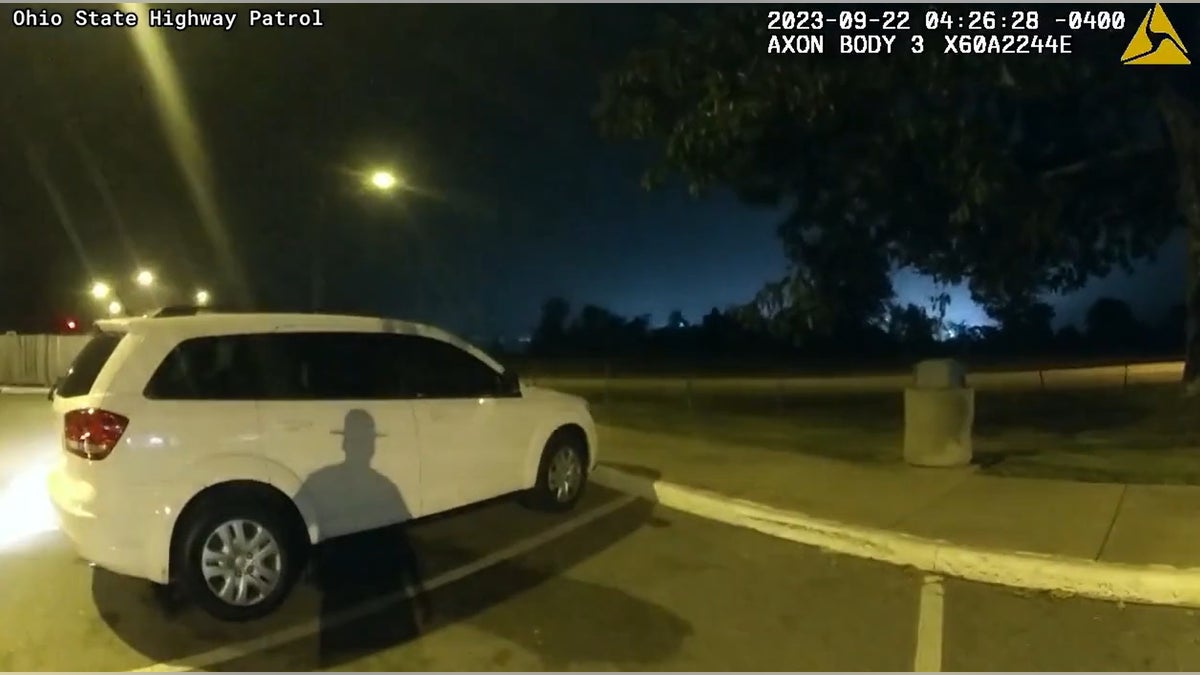 Karhat's mother speaks up.
Kalhat's mother, Patricia Kalhat, said: told WPIX In Pennsylvania, her son is suffering from a mental health crisis and is on repeated medications.
"Does the mother want to know that her son is going to get shot and end his life? I don't know," Patricia told local news outlets. "He was yelling, 'Just shoot!'"
CLICK HERE TO GET THE FOX NEWS APP
She said she was grateful he was in custody and needed help.
"I couldn't even imagine losing one of my children," Karhat said. "He had a lot going for himself, now look."